2312A – 4th Street SW
Calgary, Alberta
***Scroll down for July 2011 Update!**
Located in the strip mall next to Second Cup on 4th St SW.
The shop itself is pretty tiny, the selection is good.
I had the banana filled cream puff. The cream puff itself is really good, very flaky. The banana filling actually tastes much like real banana rather than banana flavouring. My only concern is the temperature of the filling. I guess it's just from comparison to Bead Papa's, theirs are cooler. All in all still good. It is also a house of cream puffs and Panekoek. (Similar to
this
)
This is a new business, so there is definite room for improvement service-wise. It just seemed a bit awkward while ordering and paying. My cousin was with me and also said she just got the feeling we should just get out of here asap! I ended up taking my photo's at Starbucks a block away. It just didn't seem like the right time for me to whip out my camera and start clicking away in the shop.
Also the time it takes to fill a cream puff seems to be a bit lengthy. Again, it is probably due to it being a new business. I'll wait a few more months and give it another go.
They also had samples of their Panekoek (Pan-a-cook) crepe-like desserts with strawberry filling.
Delicious!
* 2011 July update *
Thanks to a groupon, I got to try out a larger variety.
First of all. There are MINI cream puffs. Thank goodness. One regular sized one is far too large for me.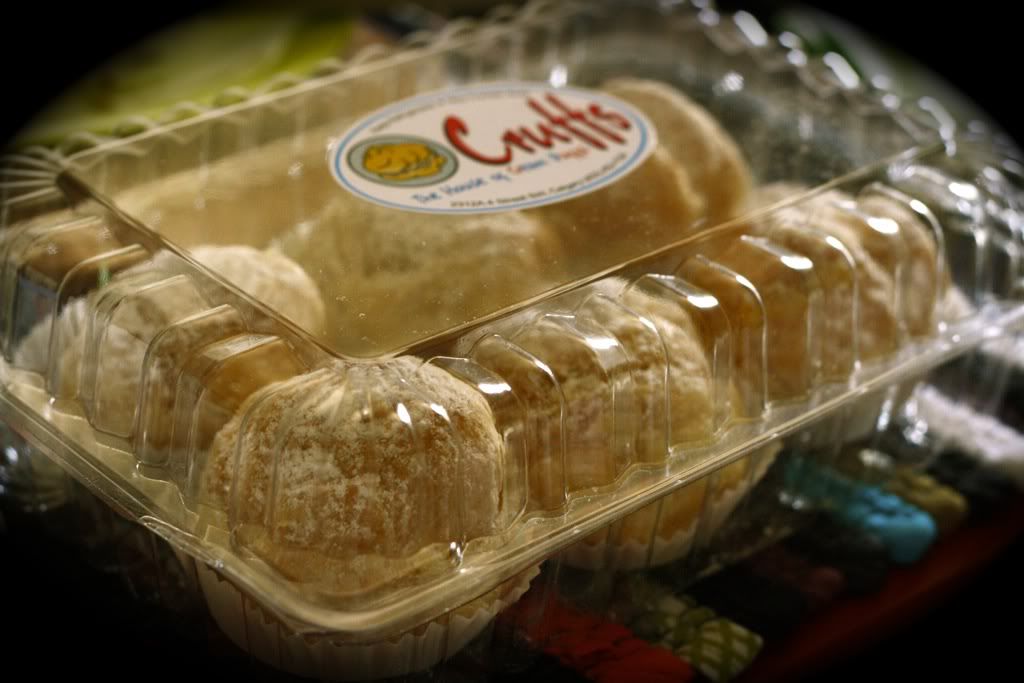 I was wondering if they were going to label my half a dozen assorted. Indeed they did.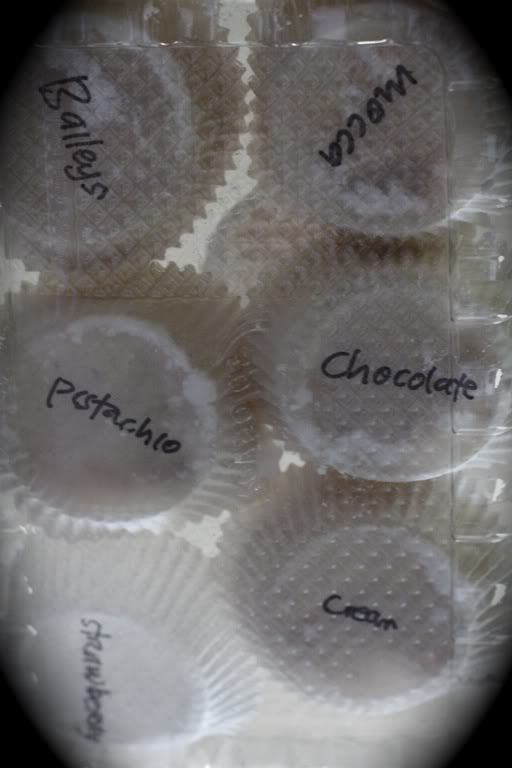 My favourite is between the Bailey's and the Pistachio.
I also had the Strawberry cheesecake Panekoek. I actually like this better than the cream puff.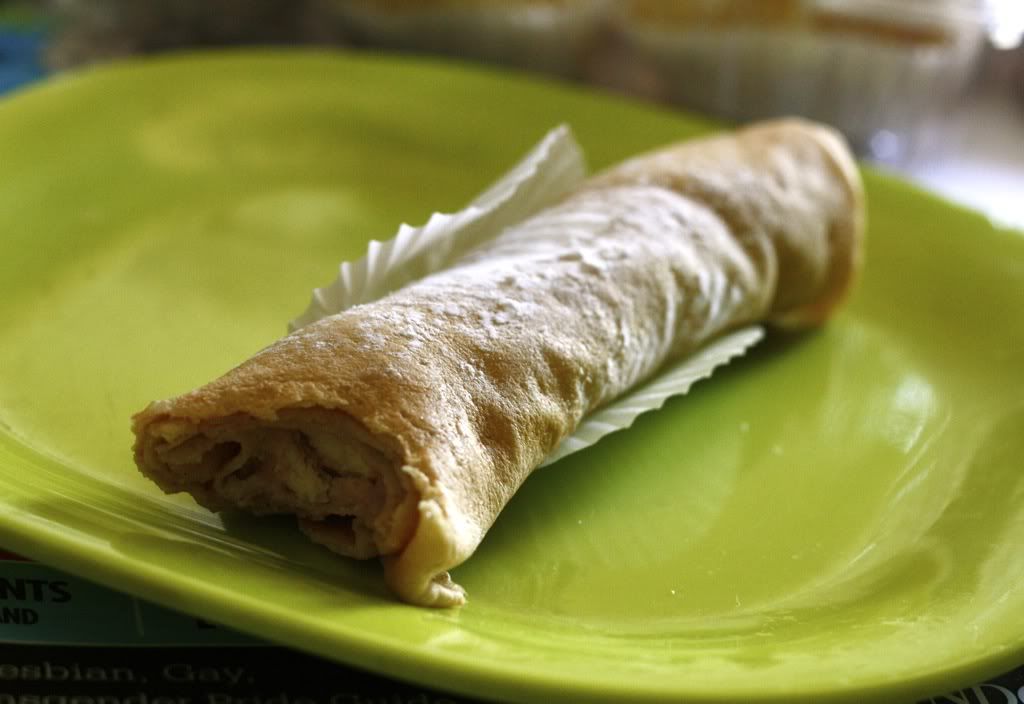 I have to admit, the service was about a hundred times better than my first visit. No awkwardness at all. No temperature concerns with the creampuff. It's very much up to snuff this time around.