Located downtown, this sleek pub like restaurant looks like a great place for a club. I was there in the early afternoon so it was pretty much dead. The food is decent. Typical pub fare. The semi circular booths were roomy in this enormous restaurant. I would like to see how it does during dinner hours.
I had a fantastic groupon for this place and will check it out with a group next time.
Fries & gravy/ Teriyaki chicken wings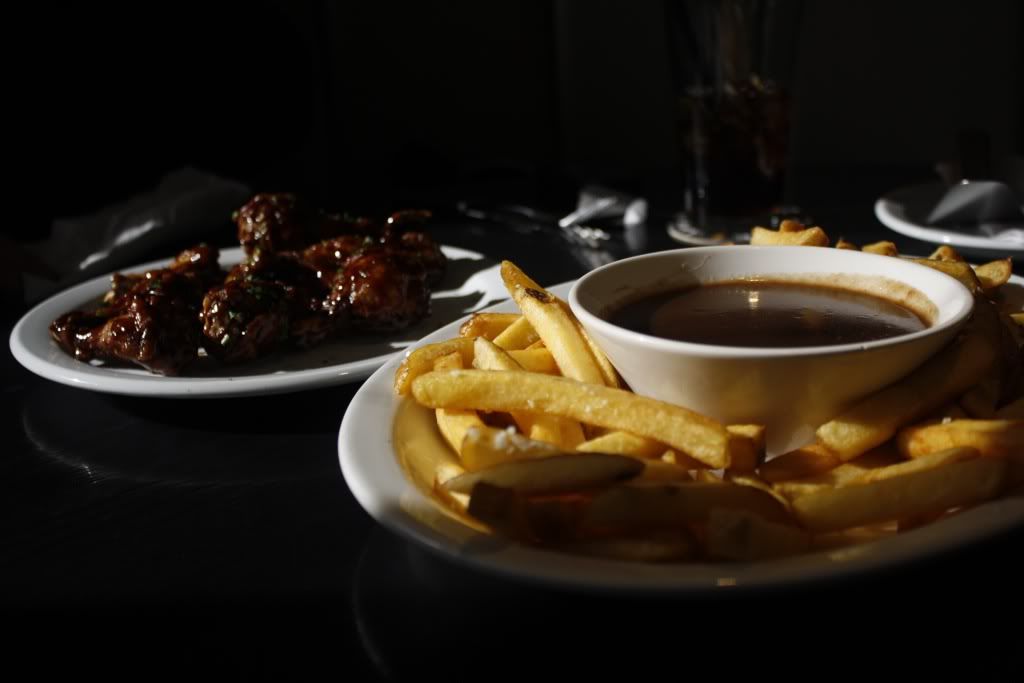 Crush and Cowboy
Crush= Cajun chicken, Italian sausage, tomato's, red onion, cheddar provalone, black pepper and cream sauce.
Cowboy= Roasted bbq chicken, caramelized onions, mushrooms, bacon, tomatoes, jack and cheddar cheese with bbq sauce.