Yes even Denny's deserves a rating.
It's just been a thing that my best friend and I do. We go to Denny's. This time it was the Denny's next to M&M world.
Strawberry Milkshake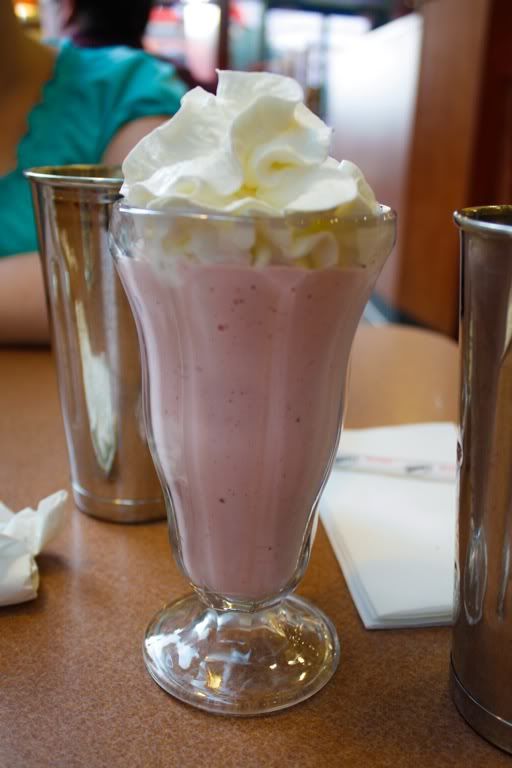 I had something called the Grand slam'wich
The bread tasted like it was brushed with maple syrup and inside was cheese, bacon, ham, and eggs. I added onions, peppers, and avocado to my hash browns (at an extra cost of course). Heart attack waiting to happen. Look for coupon's we found some for Denny's.
I don't remember the name of this burger but I know it had onion rings and chicken in it.