*Scroll down to 2012 update


After what it seemed like miles of 'Fermé', we finally found a restaurant that was opened after midnight in Vegas. Trust me it sounds easy to find but it's not.
Munchbar is situated across from the Pussycat doll dancer/tables. That's the most recognizable landmark in the Caesar's labyrinth to get you to Munchbar.
Hours:
Tuesday, Friday and Saturday 11am - 4am
Sun-Mon, Wed-Thur 11am -2am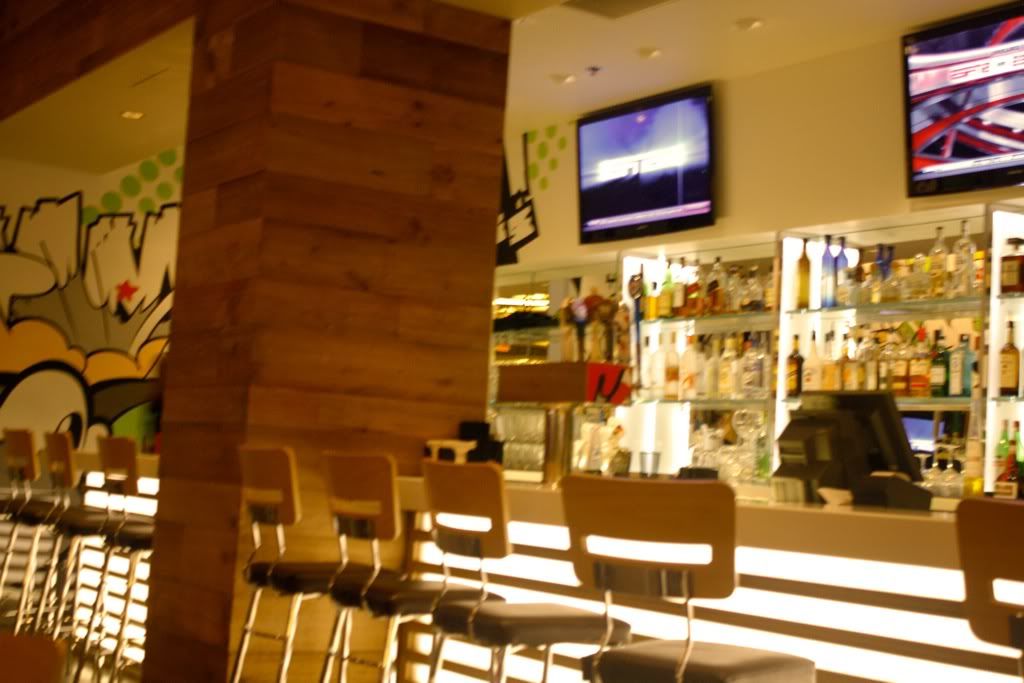 I had the Philly cheesesteak sliders and my friend had a monster sized burger and skinny fries. Sliders are usually small and I found the 3 to be absolutely filling and delicious.