Just like the movie! This colourful quaint restaurant is located in front of Caesar's Palace. You'll notice a take out window on the side and the pink signs surrounding the area.
It took all week to finally get there at a time when they were opened so fyi here are the hours of operation:
Hours:
Mon-Thu 11am-10pm
Fri 11am-12am
Sat 10am-12am
Sun 10am-10pm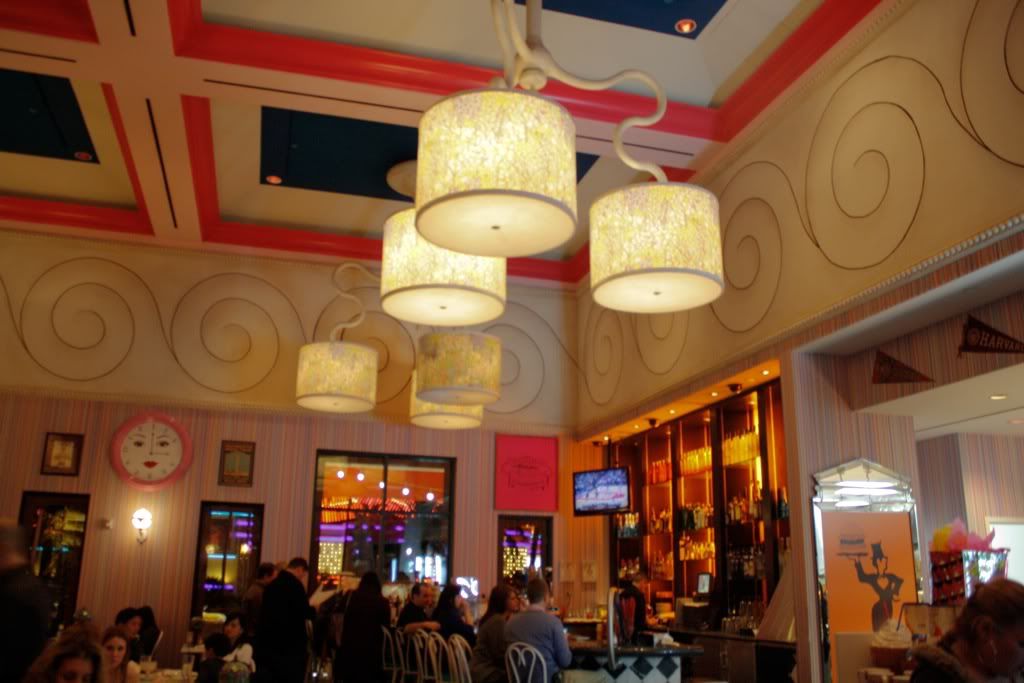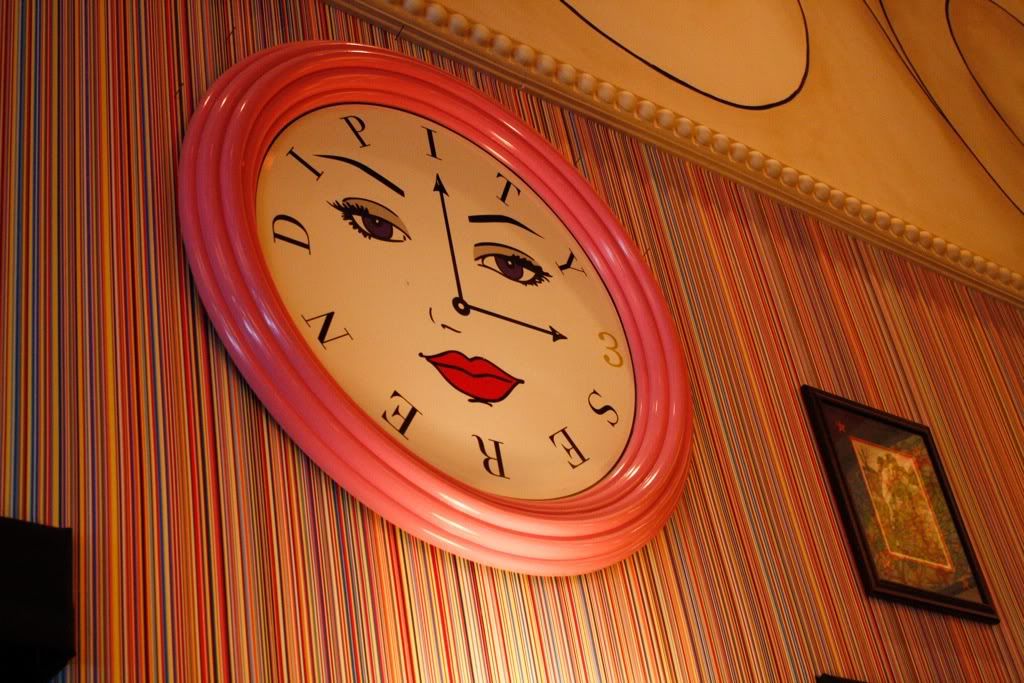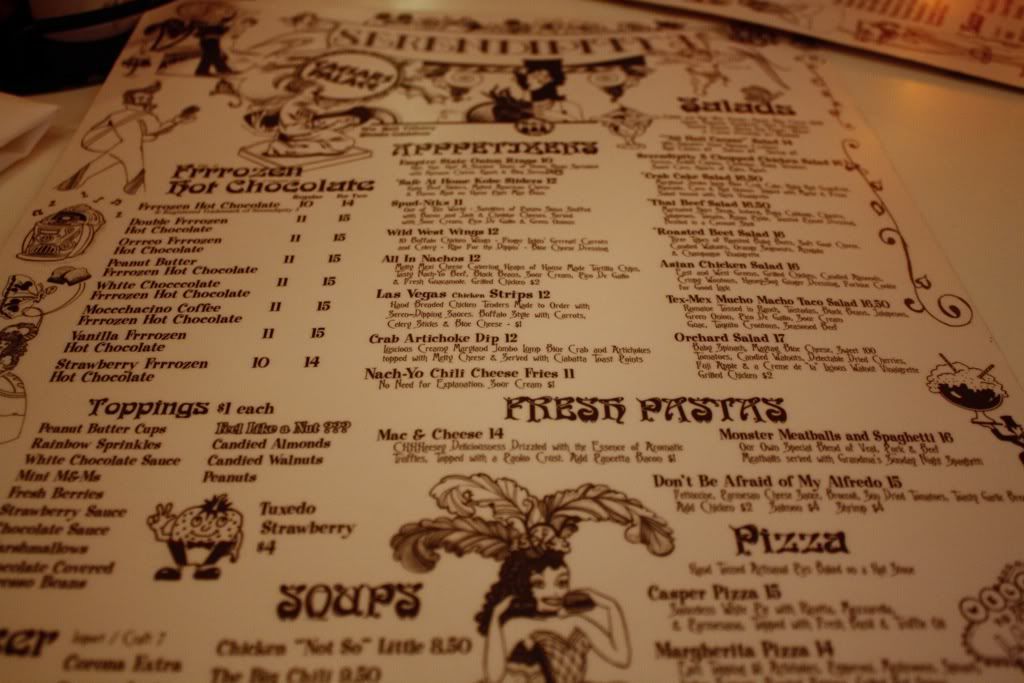 Spudnik's!
Foot long hot dog with sweet potato fries.
I swear this is longer than a foot. I'm used to seeing rolls of sushi served on this type of plate not a hot dog! Mustard, relish, onions, sauerkraut. Sweet potato fries were decent.