When you're in this restaurant you are surrounded by portraits of The Rat Pack everywhere. It feels like very old classy Vegas. And the only music you will hear are jazz standards. A little Ella, a little Frank, you get the picture. You can even play Keno while you eat. Standard American fare. Exactly what I was looking for in a breakfast.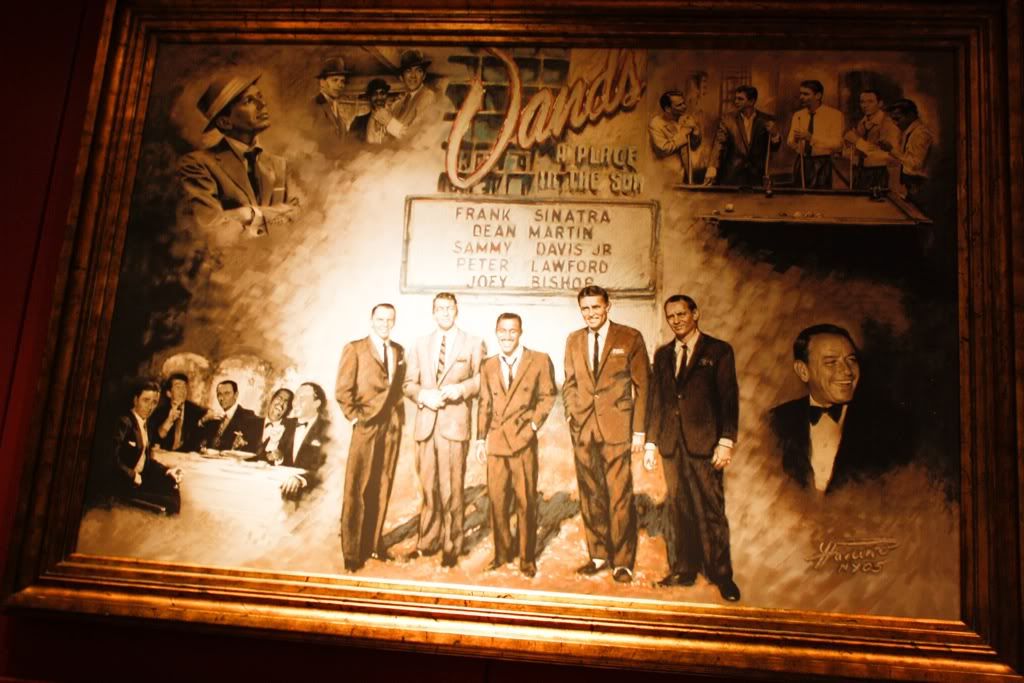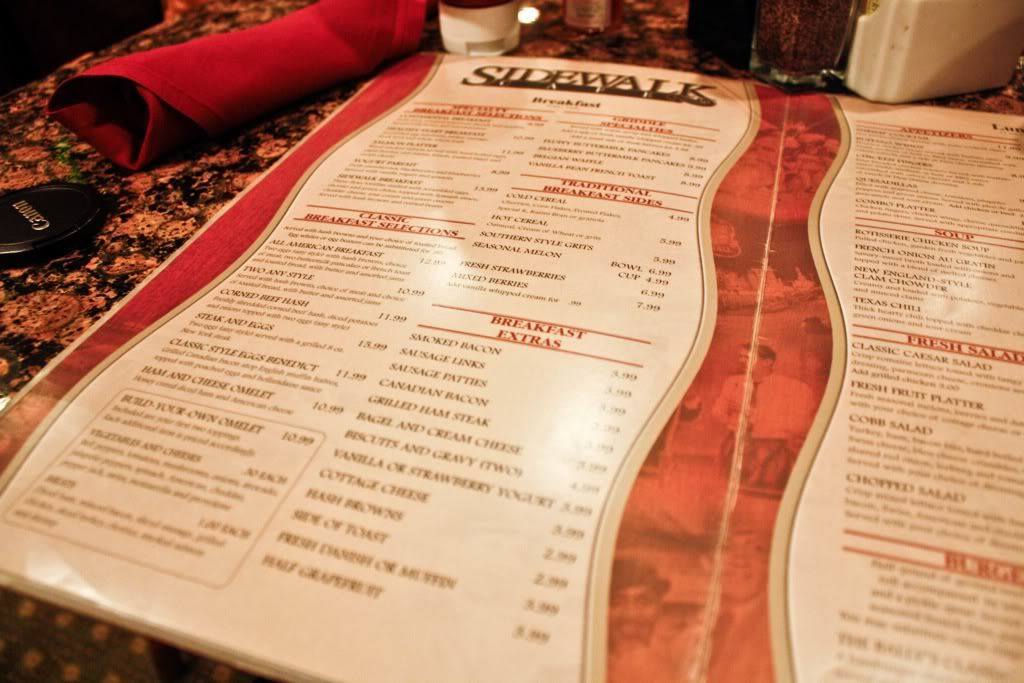 2 All American Breakfast's with slight differences.
I had the pancakes and bacon, whereas my friend had the french toast and sausage.