**Scroll down for 2012 update**
This is a great cafeteria style restaurant. Not too pricey and excellent food.
Most places give you ketchup and fries. This place gives you guacamole and kettle chips. Landmark for this place is next to The Bank.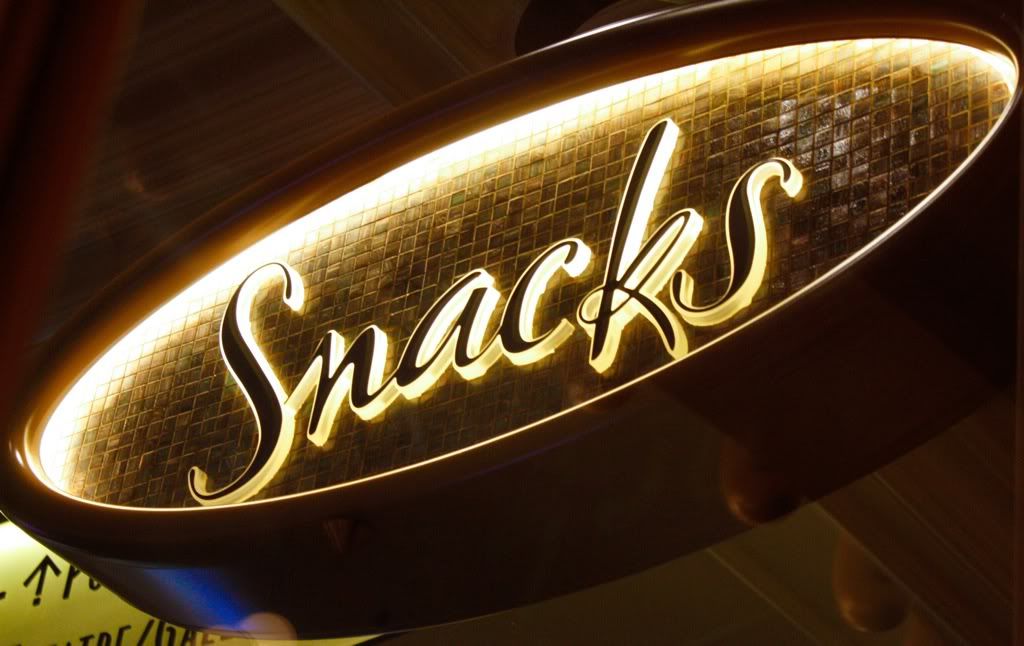 I had the steak soft taco's.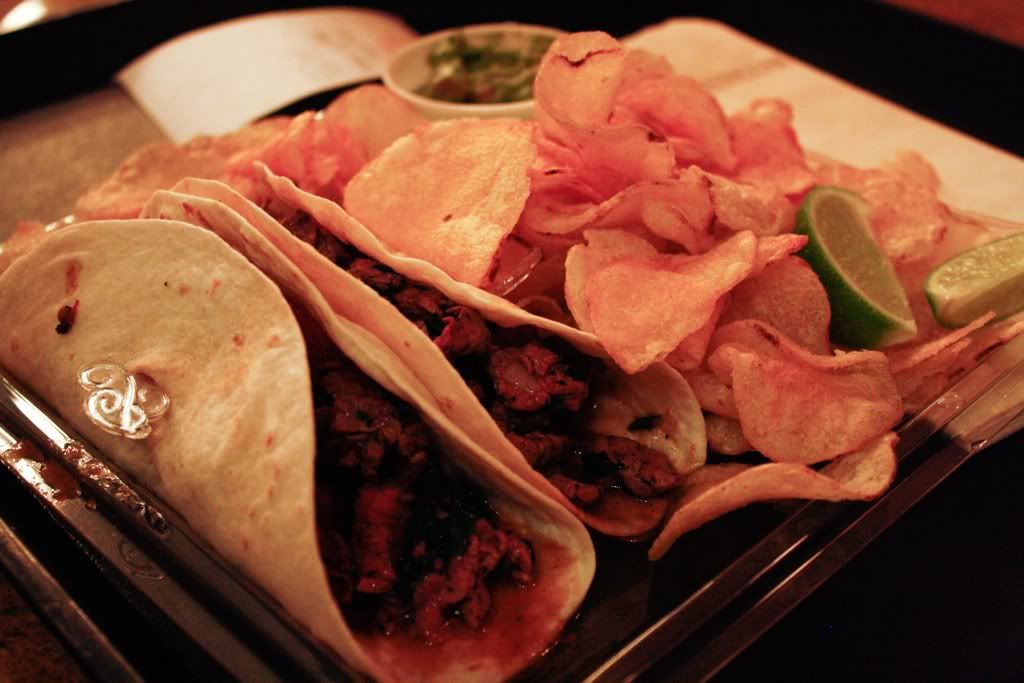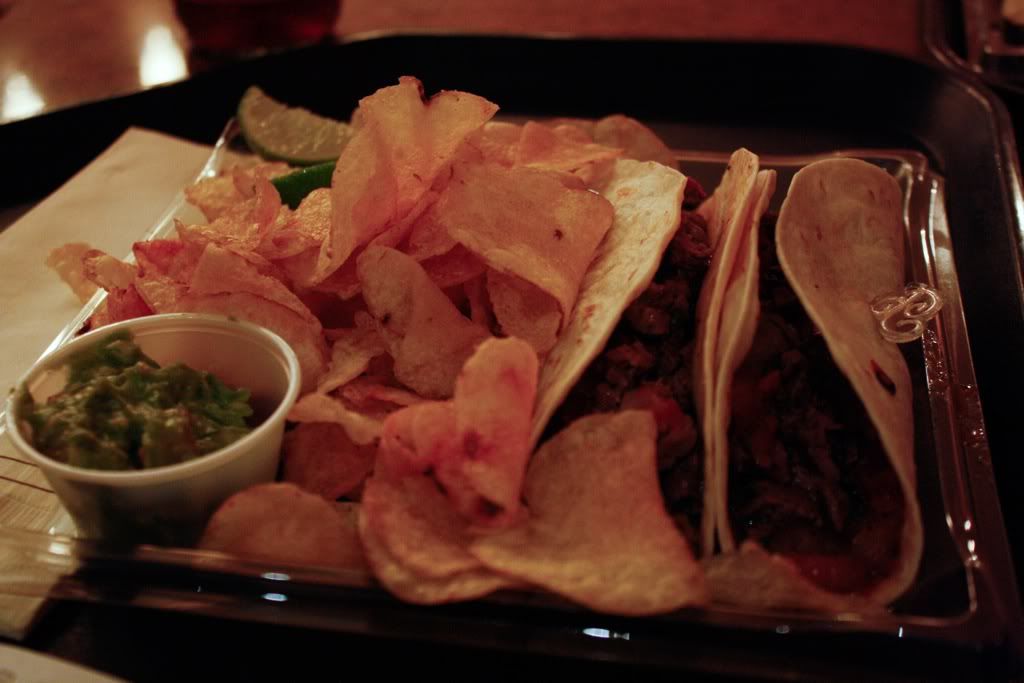 My friend had the Philly cheese steak sandwich with a side of onion rings.
Apparently this is not on Urbanspoon so here is the
Yelp link!
*2012 update
A little display case of food then the most amazing sandwich!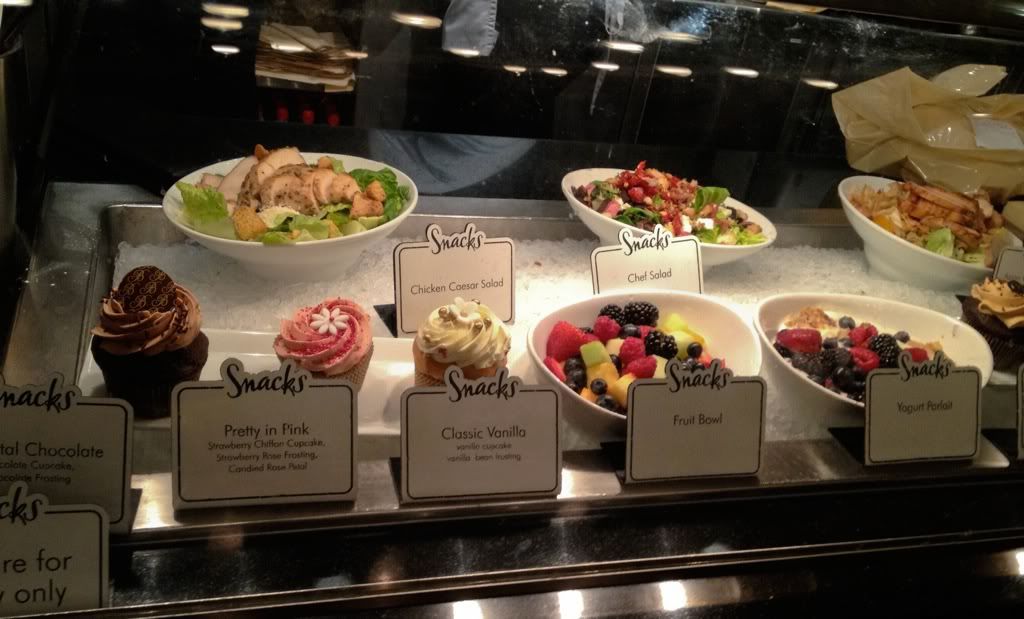 The pressed Cuban sandwich. I was inspired to get it after watching the show Dexter, and how he referred to Miami having the best Cuban sandwiches.
Basically: a pork, ham and swiss cheese sandwich with mustard and pickles. I am still not a fan of pickles so I took them out, but wow, this sandwich is delicious. Something about it has this smoky flavour to it. A must eat if you are at the Bellagio craving a Snack! The coleslaw was delicious as well.