Formerly Nellie's on 17th Ave, (across from the high school on 17th Ave). The Big Cheese reminds me a bit of the cafe's I've been to in San Francisco.
A small poutine is a decent size for one person.
I made my own: Regular cut fries, traditional gravy, cheese curds, sauteed mushrooms, caramelized onions and Carolina pulled pork. Delicious. Real cheese curds and the toppings were mouth watering. My only comment is on the pulled pork and gravy. The sauce on the pulled pork kind of overpowers the taste of the gravy. Next time I'd go for traditional, or even try the yam fries.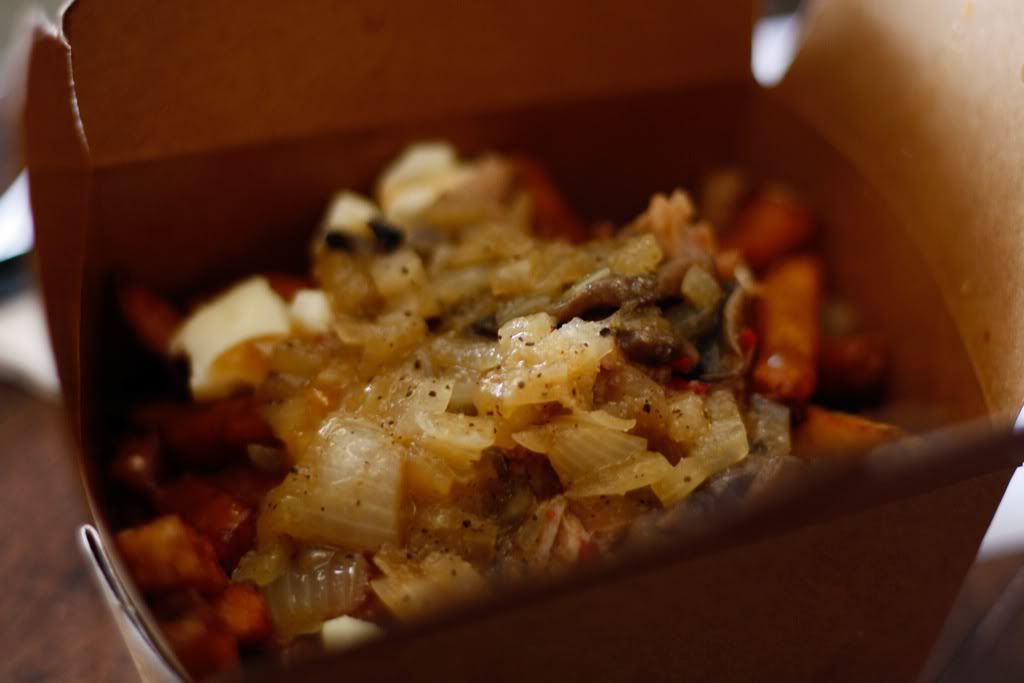 My friend ordered the Hogzilla: Carolina pulled pork, double smoked bacon and peppercorn gravy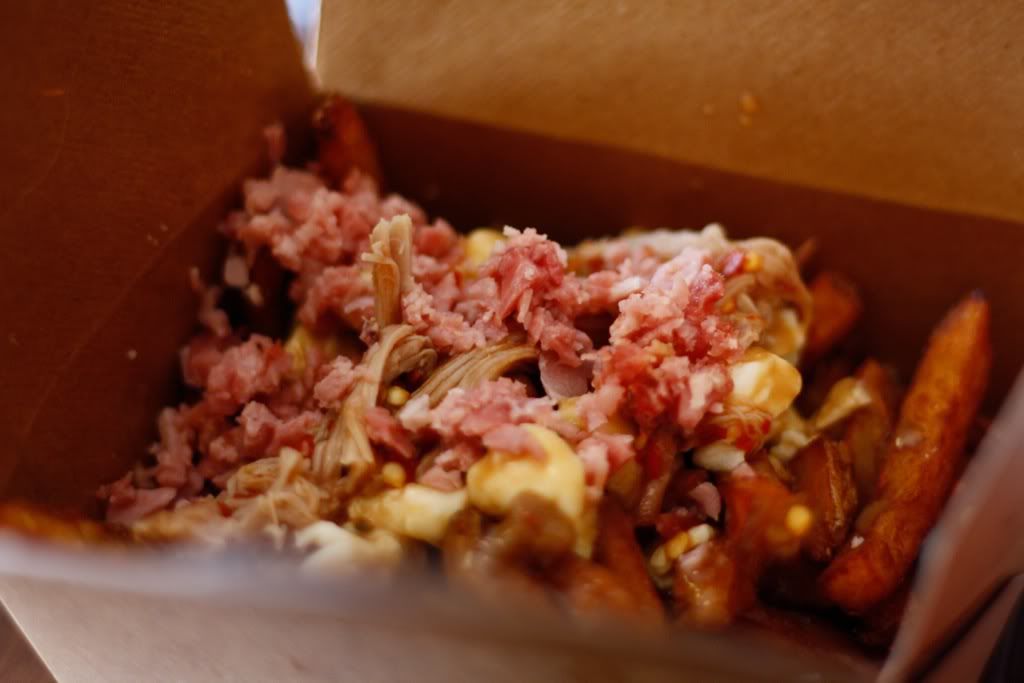 http://www.mybigcheese.com/
Revisited!
Traditional is the way to go. Absolutely. The Philly Cheese steak is not bad.