The Biscuit
Hours of operation
Mon-Fri 7am-8pm
Sat-Sun 8am-8pm
My friend introduced me to this adorable earthy cafe.
Typical daily specials on a chalkboard, like any college adjacent cafe's I have been to.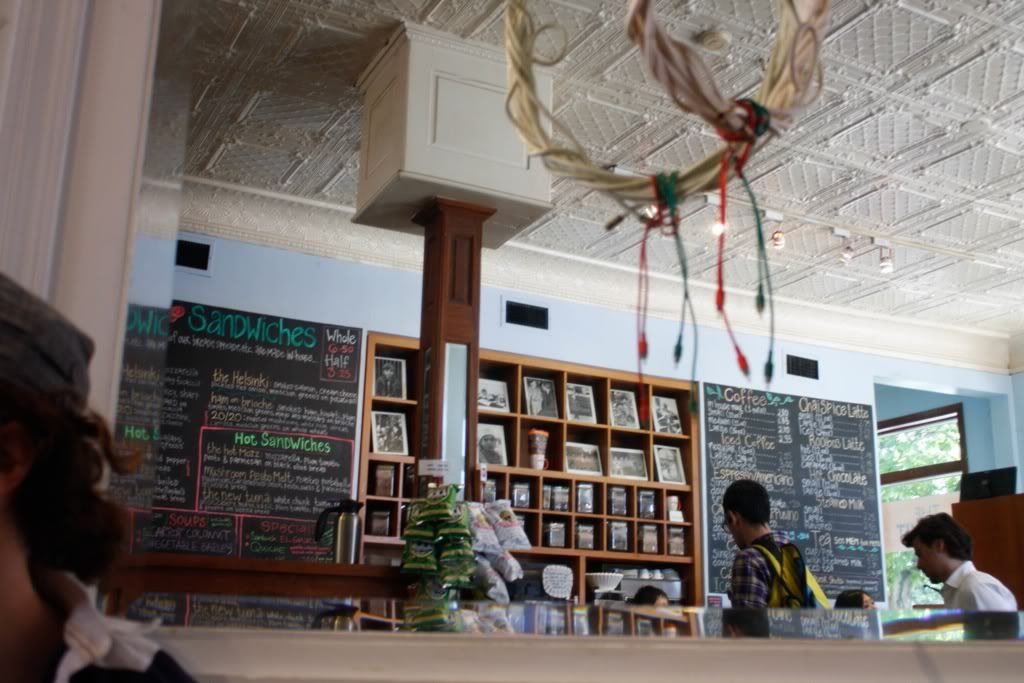 Again, I am impressed that food here is so inexpensive!
Mushroom Pizza and American Iced Tea (unsweetened)
Broccoli Pizza, massive, the dough is actually foccacia bread
Rhubarb pie (They ran out of sour cherry, though this one was massively delicious)
My friend ready to dive bomb into the piece of pie.
The New Tuna (which is tuna salad btw)

White chunk tuna, celery, red onion, mayo, basil, plum tomato, and provolone on Vienna bread
MY FAVOURITE: Gorgonzola and caramelized onion croissant
Almond croissant. Started out really good, then the almond paste mixture got a little too thick.
Half a veggie sandwich with split pea soup