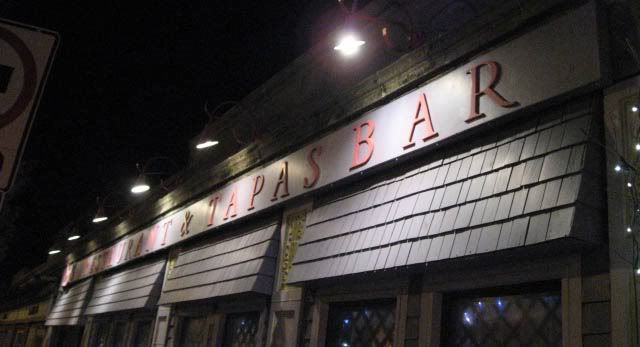 Even though you can order Absinthe for $10 here, the description: Try this only if you would like to see the world through Dali's eyes... is probably the best way to describe this colourful Tapas restaurant.
Hours of Operation:
Sun-Wed 5:30 - 10:30; Bar until 11:30
Thu-Sat 5:30 - 11:00; Bar until 12:30
Immediately you are transported into this dimly lit, ostentatious environment. It's just fabulous with the clutter. It gets very lively with the music in the background but mostly the energy of every customer there makes it a little hard to hear.
The wait staff are very attentive, even offering to take photos for our group.
As you will notice, this is real tapas (small dishes), allowing each customer to try a variety of foods, mouthwatering to say the least.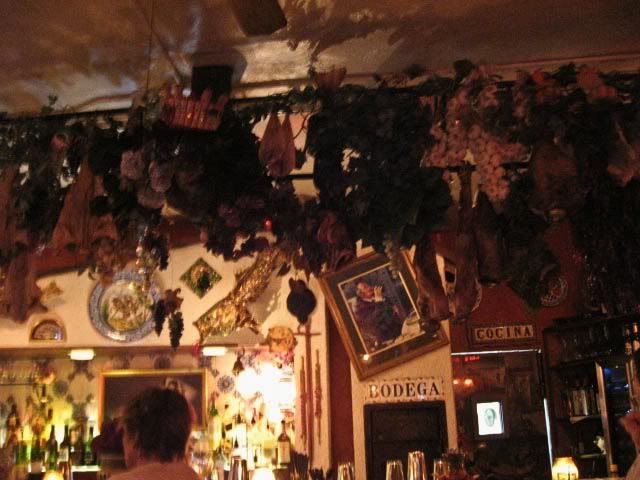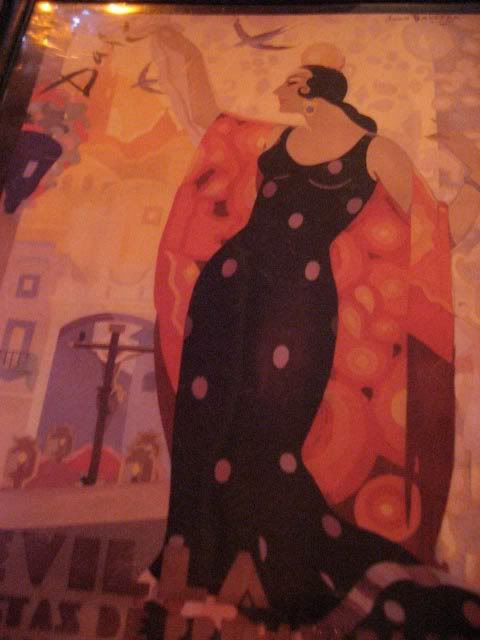 Sangria (Even though Sangria is traditionally red, they offer White Sangria as well)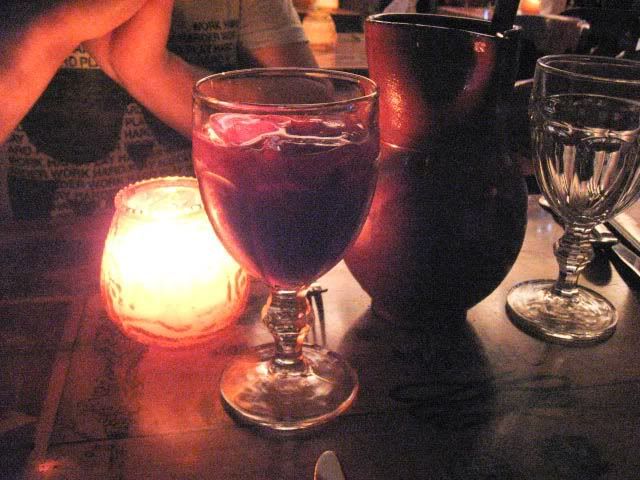 My tropical storm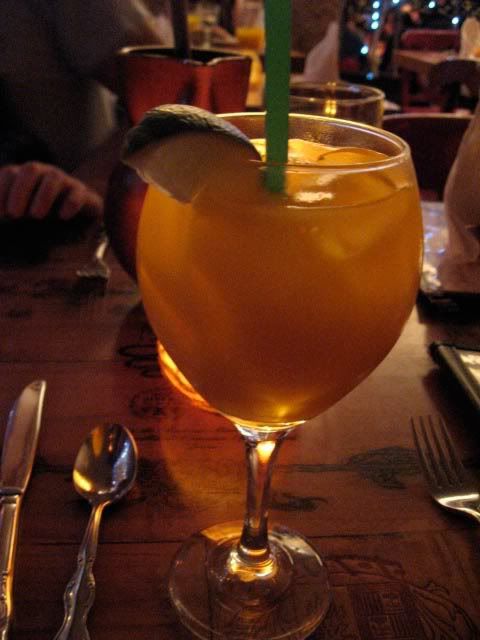 Bread and hummus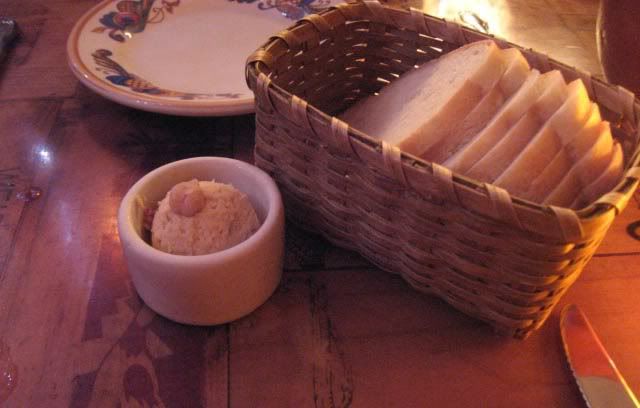 | Veggies & Rice-stuffed Green Pepper
Broiled Scallops in Saffron Cream
, a mouthful to say, luckily I travel with Spanish speaking people. (Fried Spanish Cheese w/Honey & Sweet Onion)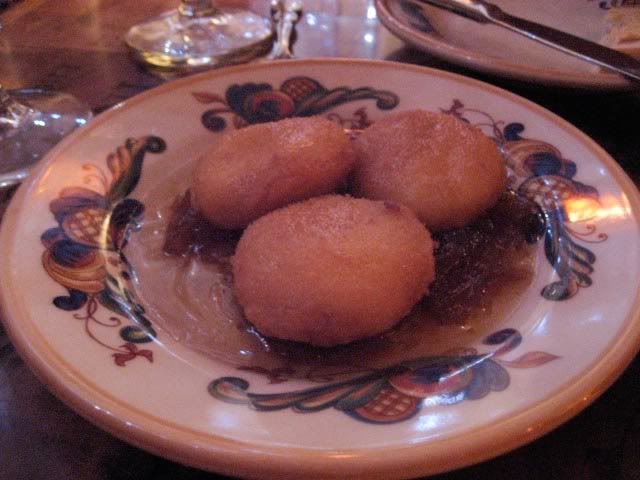 Bacon-wrapped Prunes filled w/Goat Cheese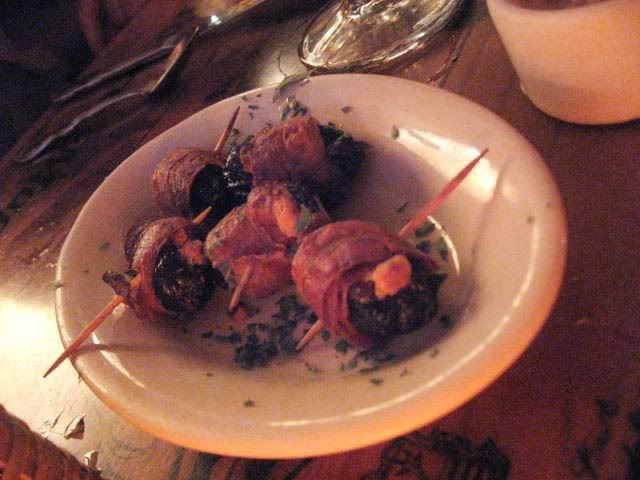 Grilled Spanish Sausage