The Fours [Right across from TD Garden]
I decided to join in on the playoff festivities in enemy territory. Nope, did not get jumped while wearing my Vancouver shirt.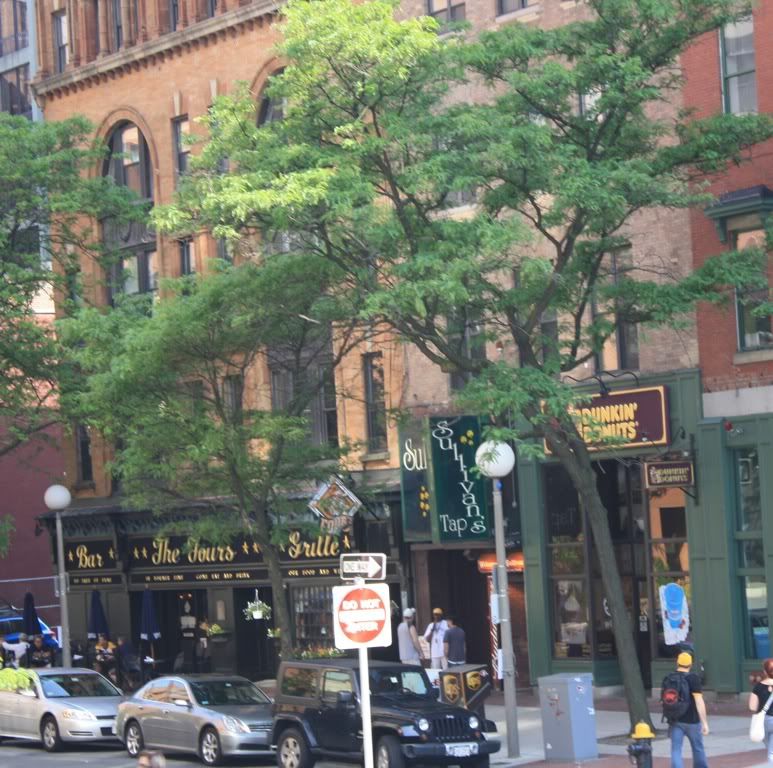 The Dip: Blend of artichokes, spinach, roasted red peppers, gruyère and mozzarella. Baked and served with pita chips. The Pita chips are thick and the dip is a mild compliment to the following nachos.


Buffalo Chicken Nachos: Tortilla chips baked with tomatoes, scallions, mozzarella, topped with diced fried chicken and buffalo sauce.
This is a great spin on nachos. The buffalo sauce is pretty spicy.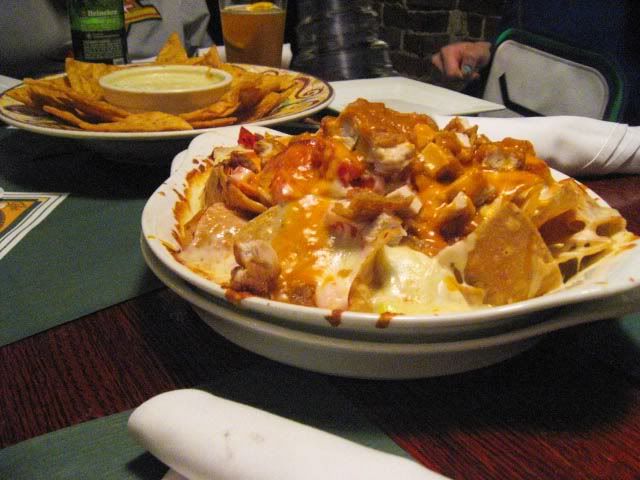 Game 3 in Boston. Vancouver fans gather at The Fours, thanks to a facebook group organized by Canuck fans in Boston.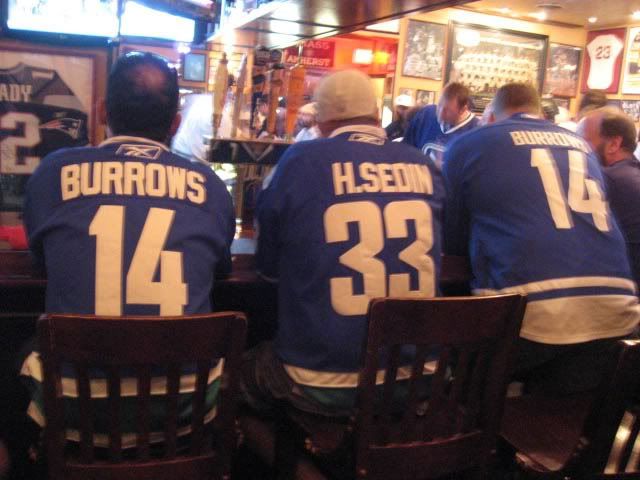 Veal parmigiana: breaded veal cutlets topped with marinara sauce, mozzarella, served over linguine. Very delicious.
Full menu served at the bar. Pretty cheap for the LARGE amount of food that they serve. It makes sense that tipping in the States is greater because of how cheap the food is.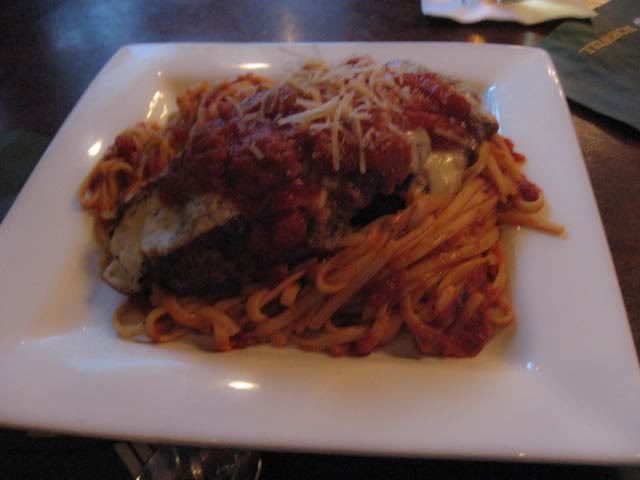 The staff were pretty nice, and not all the Boston fans were mean.
Hard core.

2nd level of the Fours dining area.