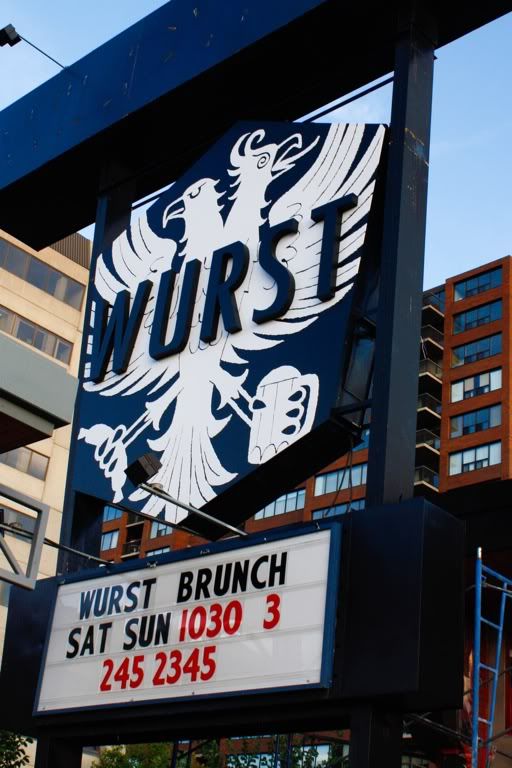 I will definitely be back, and I will be ordering the house chips. This new German restaurant took over the old Wildwood in Mission.
Hours of Operation
Lunch
Mon-Fri
11:00 AM - 2:30 PM


Dinner
Sun-Wed
5:00 PM - 10:00 PM


Thur-Sat
5:00 PM - 11:00 PM
Brunch
Sat & Sun
10:30 AM - 3:00 PM
The Wurst crest.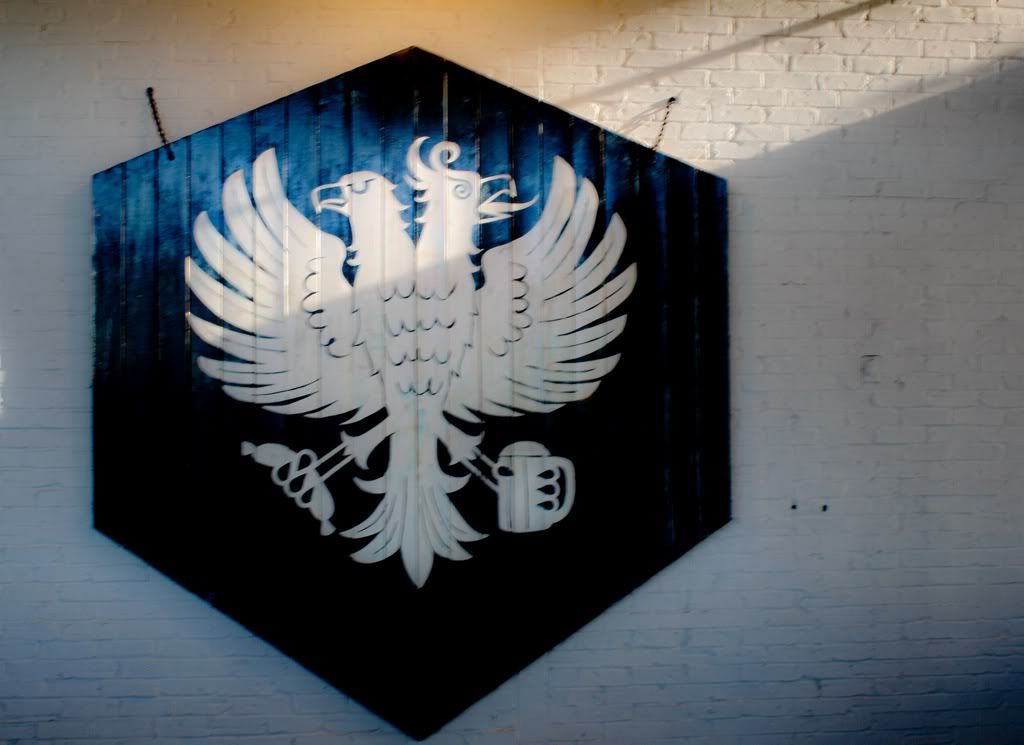 Main level. I absolutely love the trees.
*Not pictured is the downstairs area, where we could hear music that reminded me of Oktoberfest. Probably a perfect place to put the putsch into motion (kidding).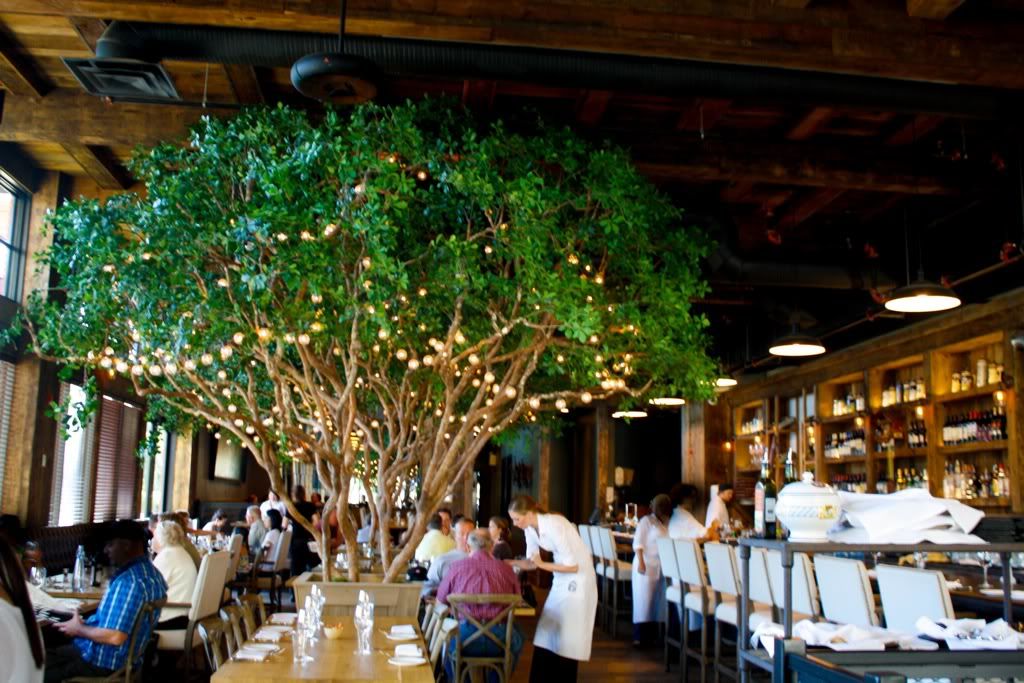 Wurst house lager
Btw, our server was kind enough to fix our wobbly table.
Bavarian Wings: Boneless & Pretzel Breaded chicken stuffed with sausage with a side of mustard.
It looks more like a whale tail.
3 ginormous wings, the mustard had more of a bite than the sauce on the wings.
This is a meal in itself. Very good.
Jäger Schnitzel:
Wild Forest Mushrooms & Crème Fraîche, Spätzle and veggies.
I didn't expect the veal schnitzel to be submersed in this gravy sauce. I've never had spätzle before, tastes like pasta (egg based noodle) I had to look it up: "Spätzle are made by scraping dough off a wooden chopping board ("Spätzlebrett") into boiling salt water where they cook until they rise to the surface. They are then skimmed and put aside."
I've always been critical about veggies that come with main dishes. I really enjoyed the beets in this dish.
The portions are large, I felt bad for leaving left over spätzle and schnitzel sauce. It was very delicious, only the bavarian wings really filled me up.
My friend had the St. Anton Griddle Burger:
Back Bacon, Aged Cheddar, Onion Kaiser,
House Chips and homemade Smoked Tomato Ketchup (whoops missed that pic).
My friend described the burger patty to have a sweetness to it.
I tried some of the fries and oh my goodness. BEST. FRIES. EVER. I thought maybe they were beer battered. Our server said they were fried in duck fat. Regardless, they were crispy and absolutely delicious. I apologize this burger is shy, just look at the lettuce.