If I could choose a winner for best pizza dough, it would be Without Papers. Located at the former residence of
Nectar Desserts
in Inglewood. Back to the pizza dough, not paper thin, but thin, perfect crispy texture.
1216 ~ 9th Ave SE
Calgary, Alberta

Monday to Thurs: 11am ~ 10pm
Friday and Saturday: 11am ~ 11pm
Sunday: 4pm ~ 9pm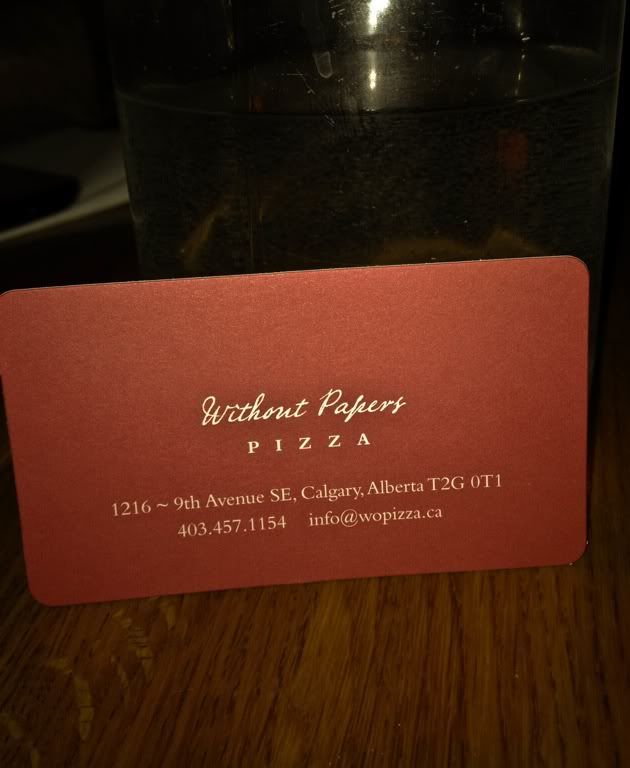 Prosecutor: Pancetta, caramelized onions,
arugula, bocconcini
My favourite of the 3 we ordered.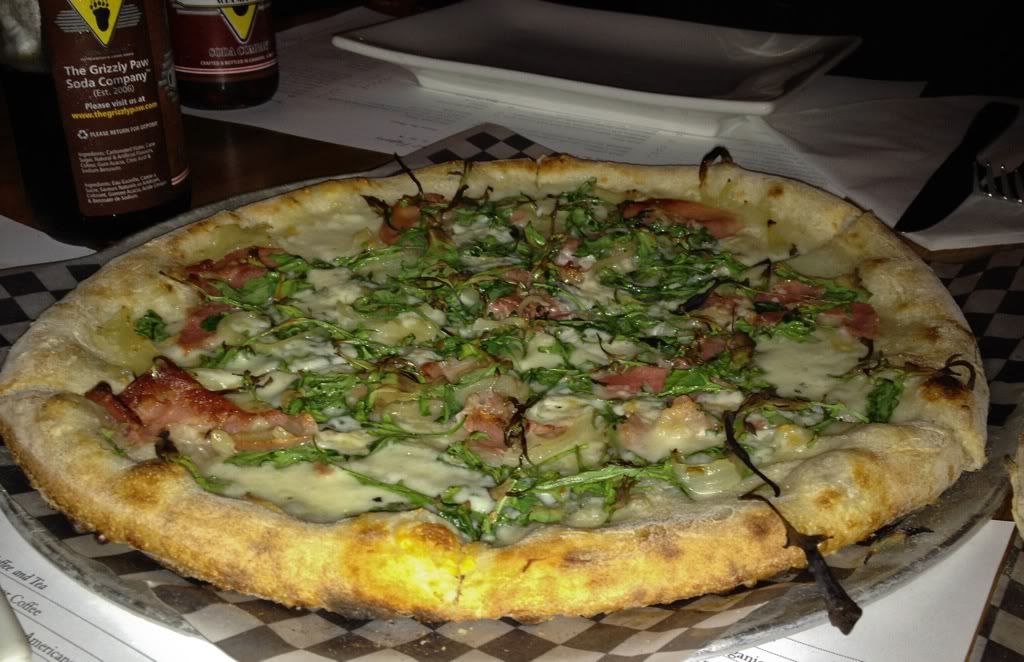 Hawaiian 5-0: Canadian back bacon, grilled pineapple, jalapenos, aged cheddar, mozzarella, tomato sauce.
Don't be deterred by jalapeno's, they won't make your mouth burn. Very delicious.
The selection of Grizzly paw soda reminds me of diner style-teenage-neighbourhood hang outs.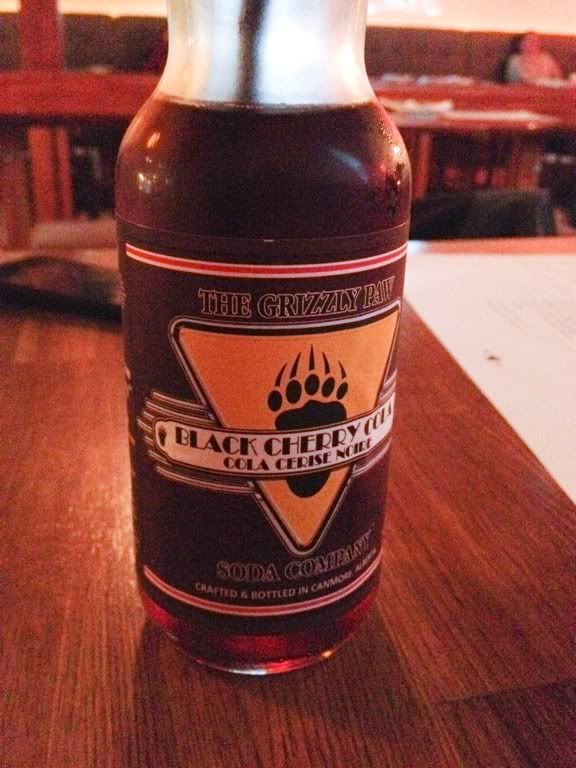 Hog Wild: Spicy wild boar sausage, wild boar prosciutto,
braised rapini, fruilano, roasted garlic white sauce
Not a huge fan of the rapini on a pizza, I think you have to have an acquired taste. But good to try.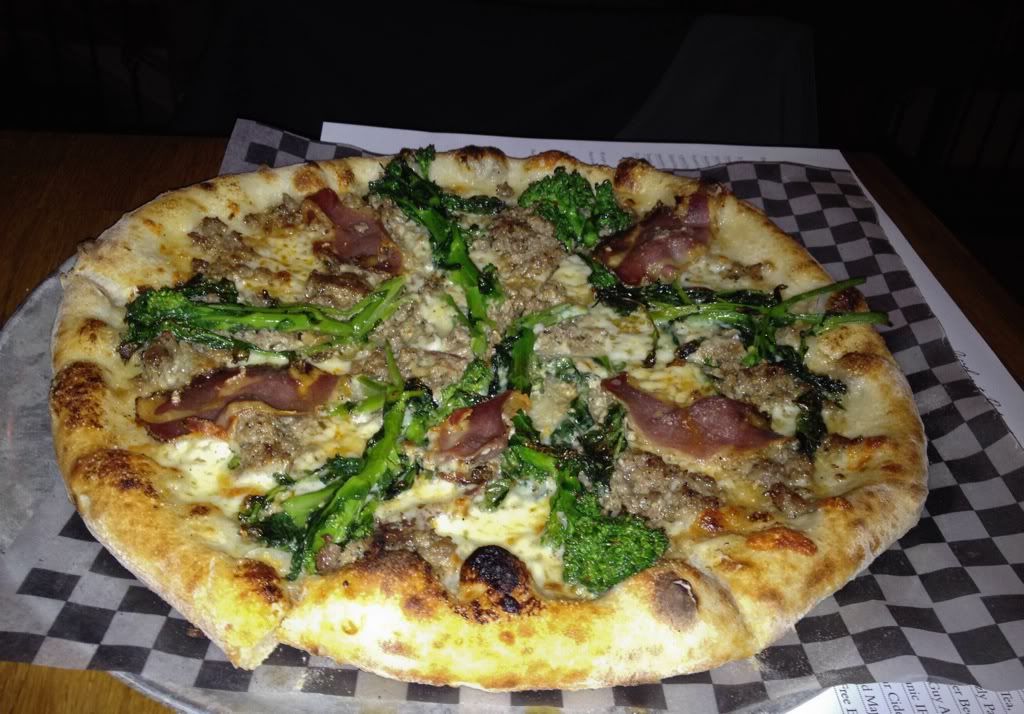 House made ice cream (chocolate), Note that the banana split. (he he he)