A lovely crepe shop in Kailua.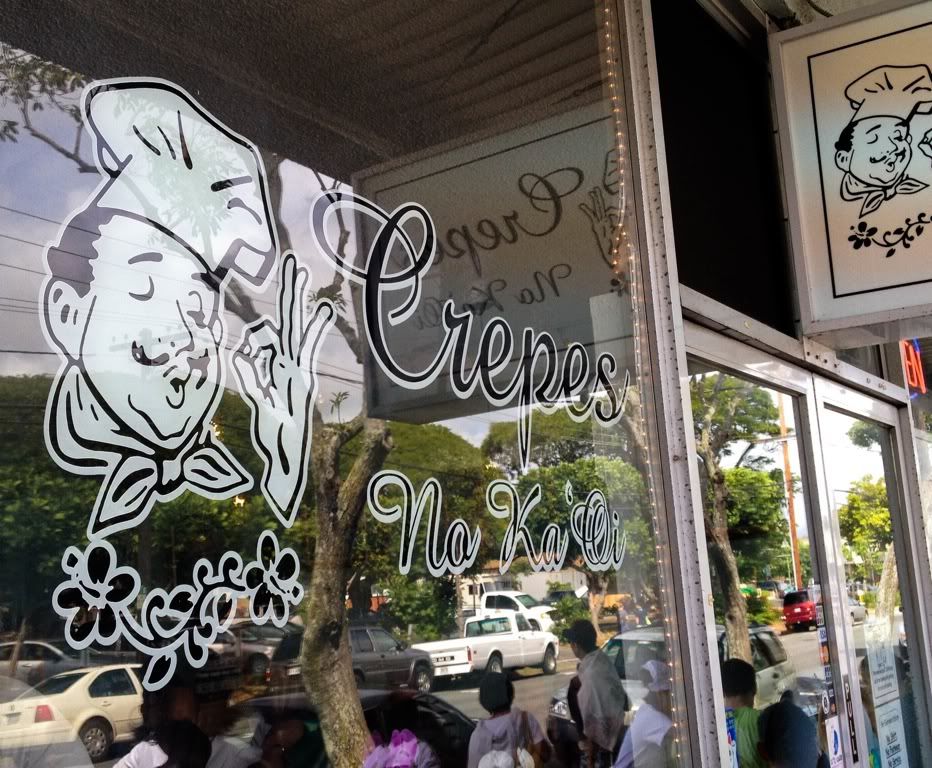 Also a quick note, if you want to go healthy, ask for buckwheat crepes!
Popeye's Power with pineapple and turkey!
When they run out of room inside, they will actually serve you outside! Note the make shift condiment table. Also note that the weather is fabulous.