It looks like a hole in the wall restaurant. Located in a strip mall, if you can't find it, remember to look all around the strip mall as there is another side on the back with parking.
A good note is that be prepared to leave the restaurant with the food smell soaked into your clothes. Also note that I'm not a wine person, but hey if a vegetarian can find something to eat in a steakhouse... Similar logic should apply here.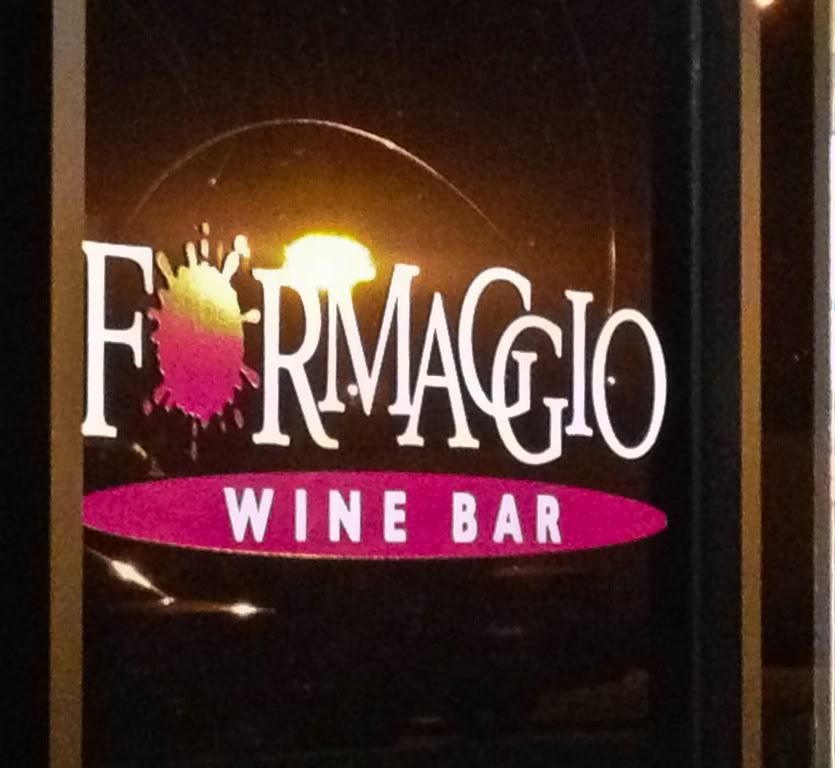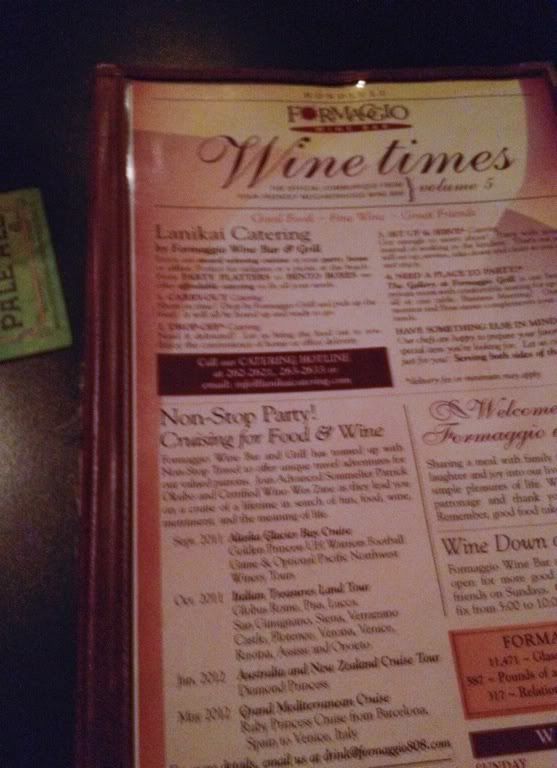 Formaggio Fonduta is a fondue of
imported cheese, spinach, artichoke
and crabmeat with crostini. AMAZING crostini! Slightly more like thin garlic bread but slightly crunchy in texture. Not my wine, and I wasn't paying attention but some kind of red obviously.
Pork taco's served with greens.
Wild Mushroom Pizza with
White Truffle Oil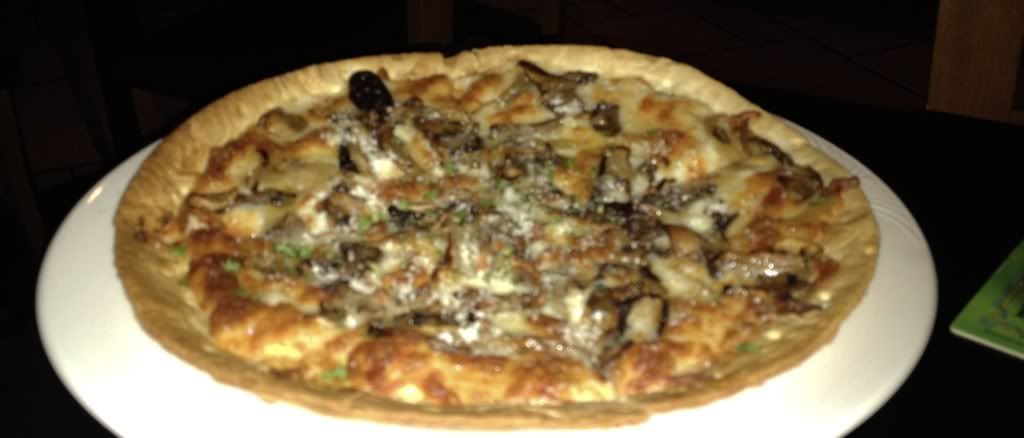 Flourless chocolate cake with a giant scoop of vanilla. The cake was not bad but I would opt out next time.