Bring your laptop, or any electronic device here and have a bite to eat (Free WiFi!). Parking is kind of a pain the ass. They do have a small lot next door, but you're better off parking on the street then walking over. I parked in the McDonald's/Ross lot and walked over.
The sign is a bit hard to see but it is there!
Again, if we had this place in Canada, I'd be a regular.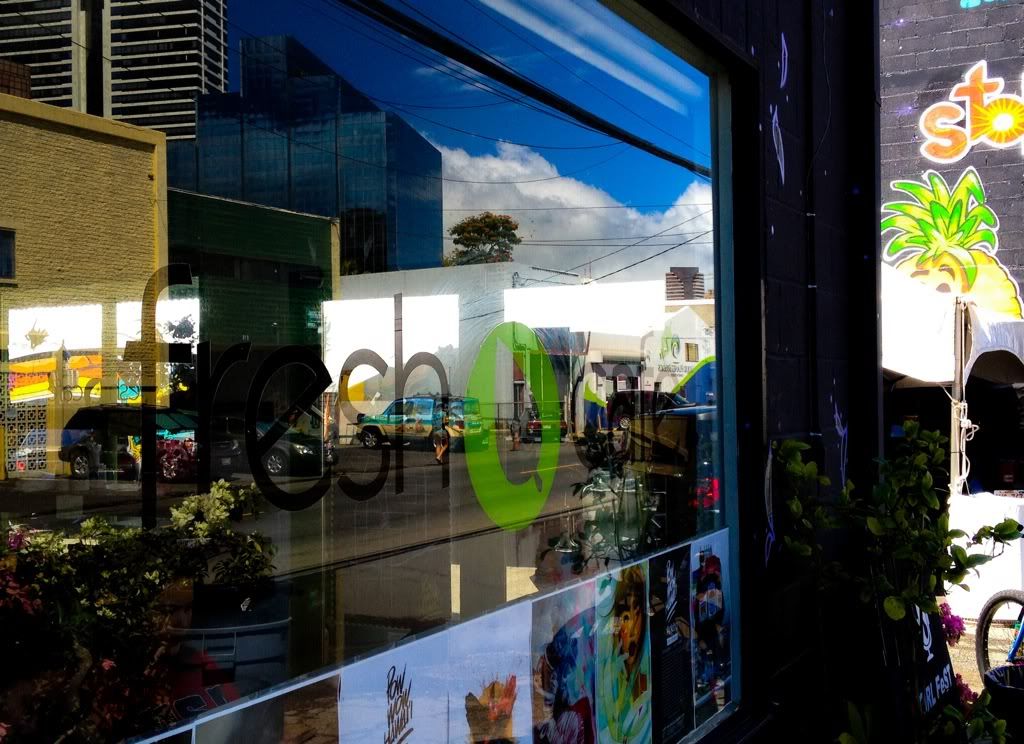 Order and pay up front, take your number stand and find a picnic table to sit at.
Very funky space.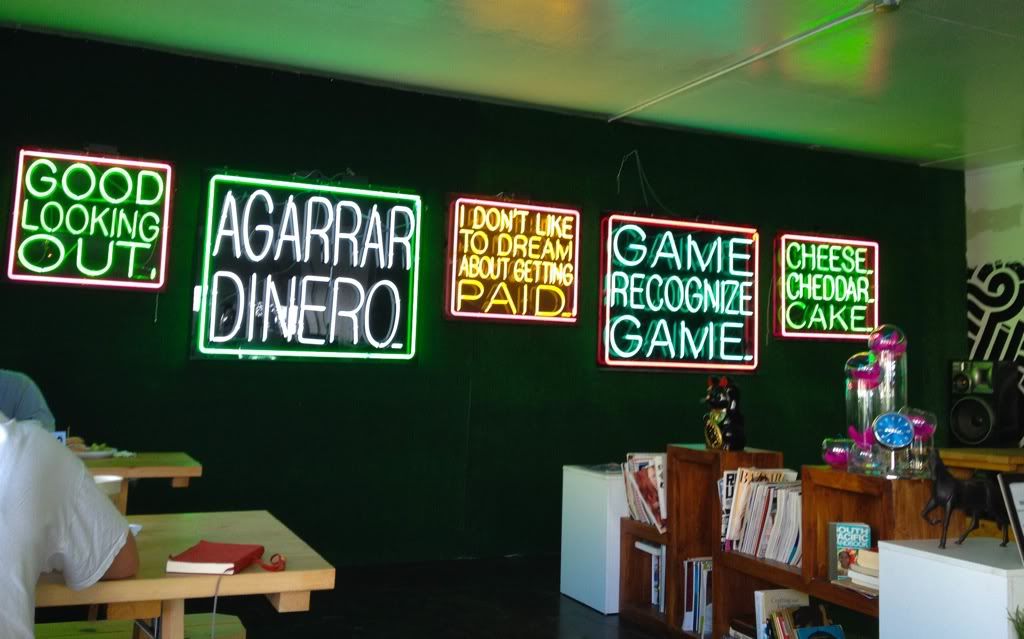 Not sure what Loft in Space is... a band? But it looked very neat on the window.
I ordered the Turkey Cranberry
sandwich with red Onions, Swiss cheese, lettuce, tomatoes, sprouts, mayo, and mustard
on a croissant (extra $1 was worth it)
Best. Sandwich. Ever.
I also had a
half
order of Pesto pasta
, with their homemade pesto and House Cobb dressing, cherry tomatoes, parm topped with tofu. It fills the entire plate. HUGE.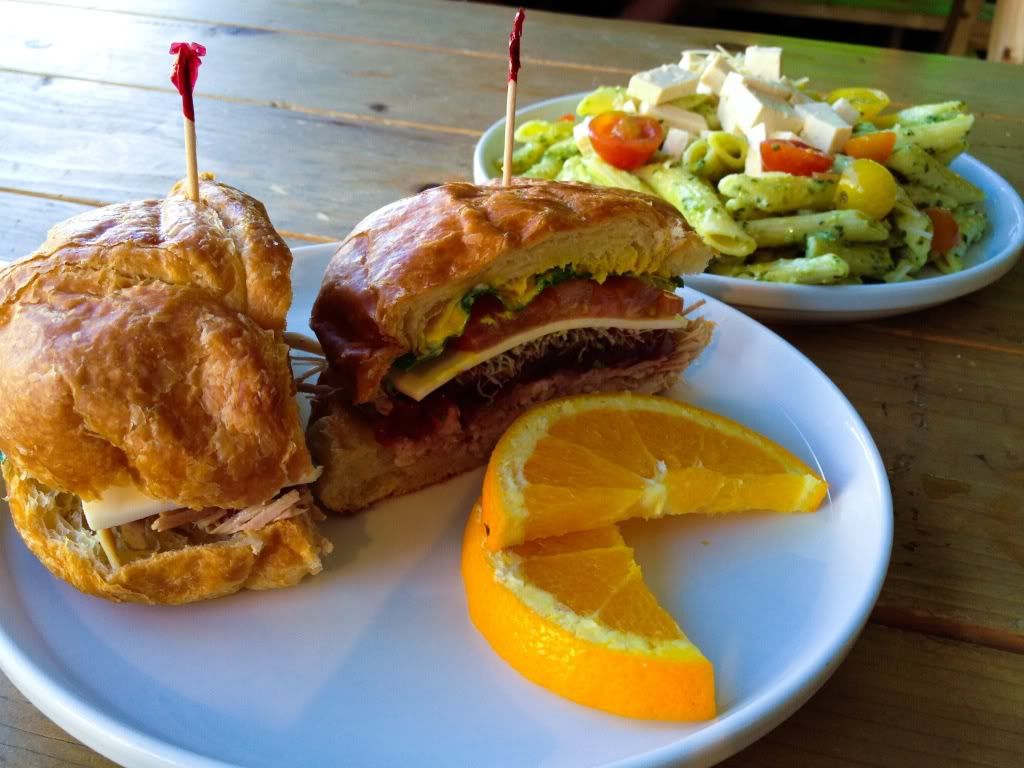 Iced coffee (add your own sweetener)