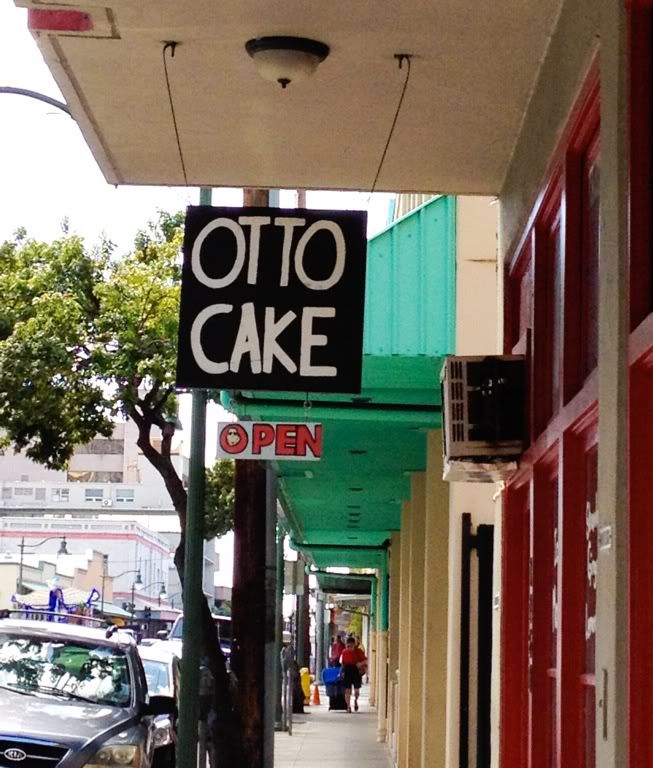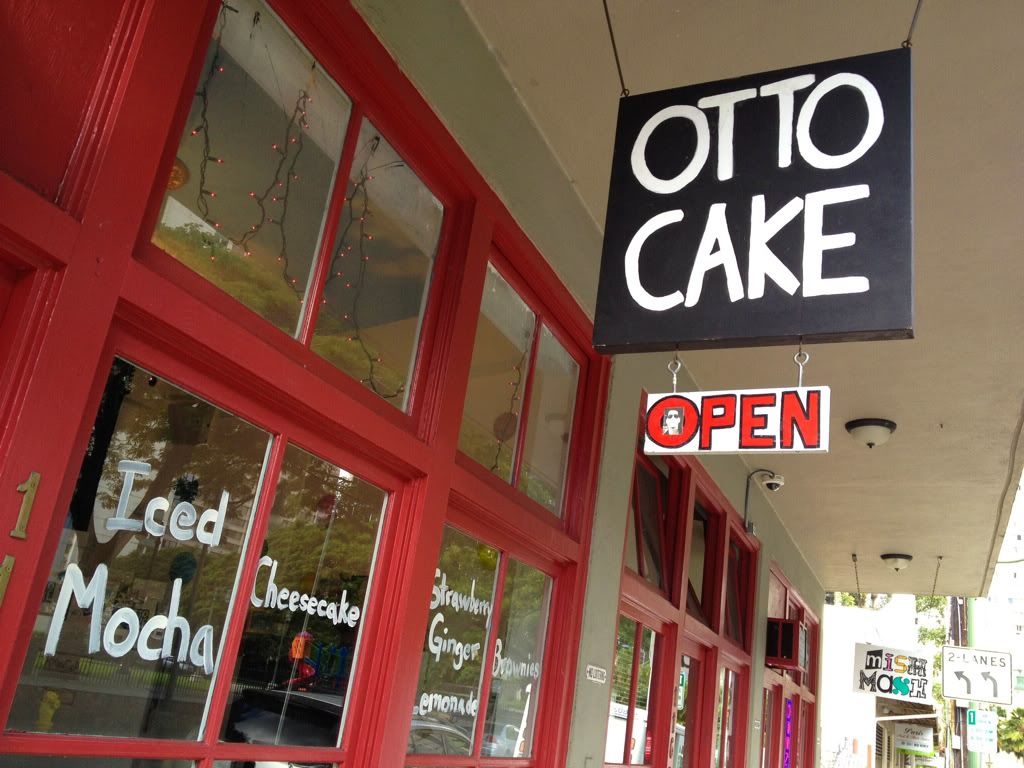 This is where the Golden girls would buy their cheesecakes (if it were in fictitious Miami)!
This is another hole in the wall cafe nestled in Chinatown. Parking is only on the street but really it's totally worth it. Just check out
Otto's website
. Not sure if this is always a one man operation, but really is amazing AMAZING cheesecake! I actually stopped there once and there was a BRB sign, I was not the only one sad that it wasn't opened, another couple visiting from the mainland heard about this place through word of mouth. The random guy told me that he heard that Otto Cake is even better than authentic New York cheesecake. A different selection everyday so make sure to call ahead and see what they have and also what's left.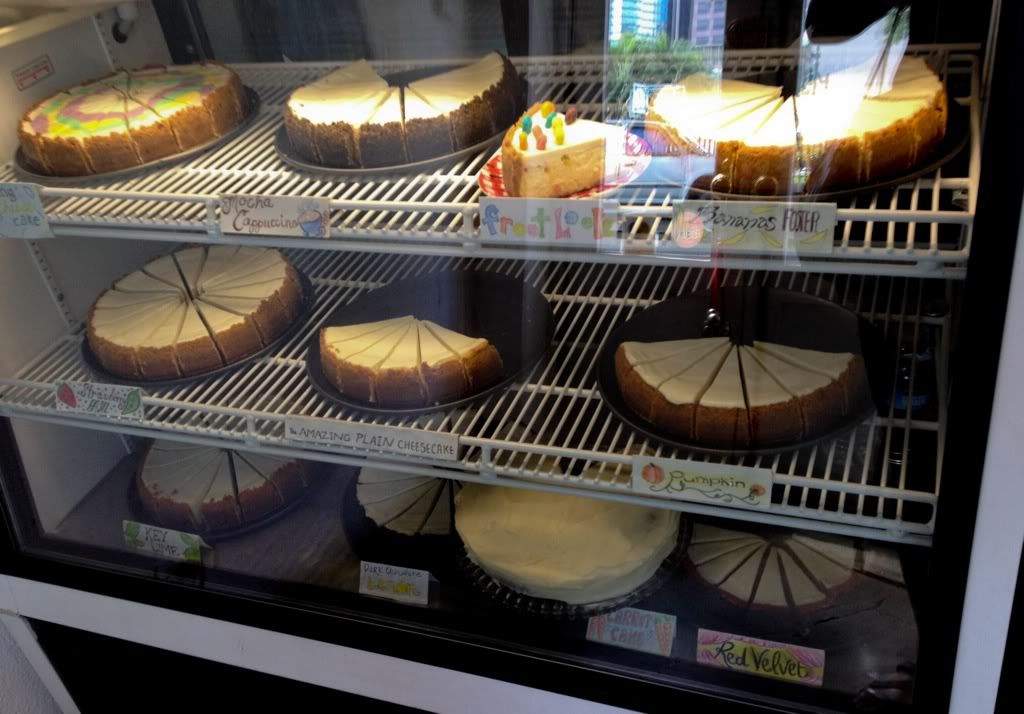 It's like looking behind the curtain in the Wizard of Oz.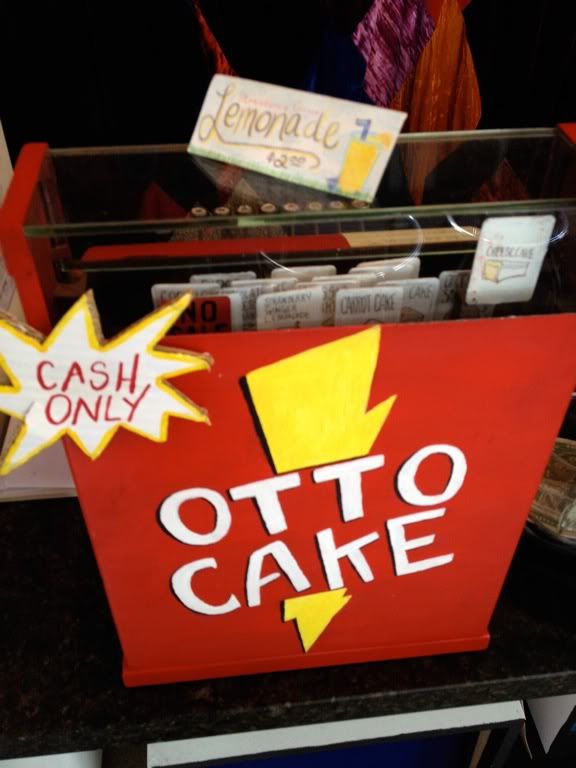 He also serves non cheese cake items. The shop has a couple vintage tables, and I just love how the space is decorated.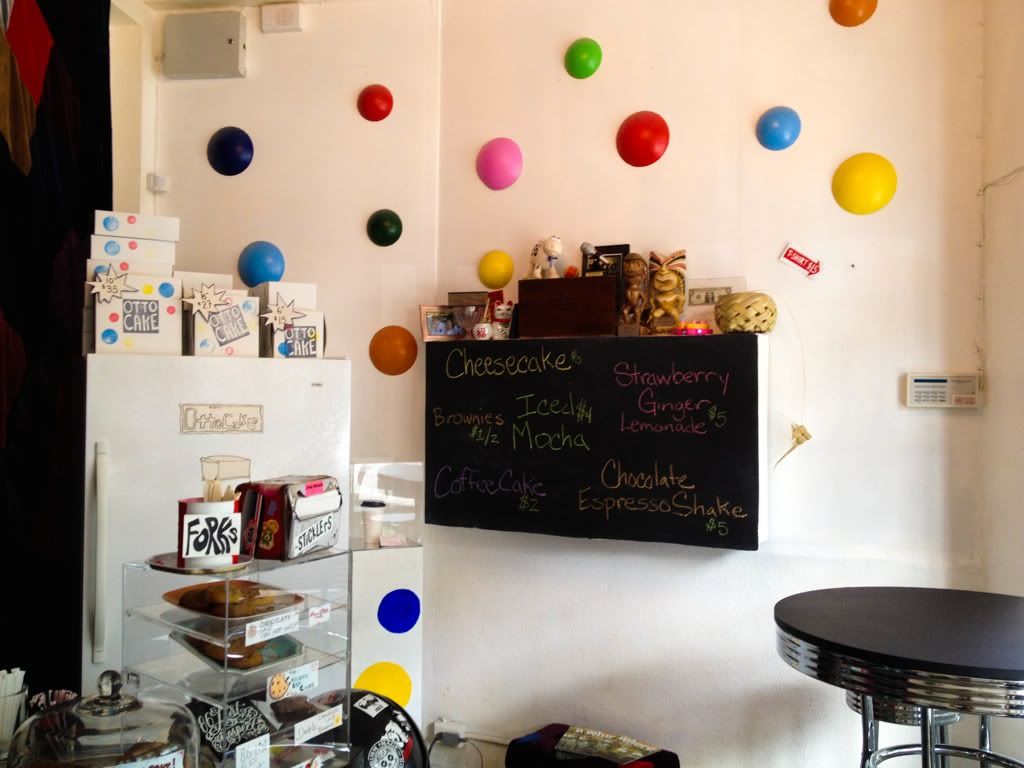 I decided to indulge in the Dark Chocolate Lemon Cheesecake. 3 of my favourite things. The texture is very smooth and velvety, uber rich! In this cake the top layer is obviously the lemon and bottom is chocolate.