The great American chain IHOP has landed in Lethbridge (of all places). Only 2 locations in AB, Edmonton and now Leth. Next to the Shark club/Movie Mill.
It was busy for a Monday afternoon. We were told it would be a 30-45min wait! Seriously. However we were seated within a few minutes.
Overall, your typical breakfast place. The Cinn a stack pancakes and stuffed french toast are items that differ from other breakfast places. I hear that the American locations have a greater selection, but overall it was decent.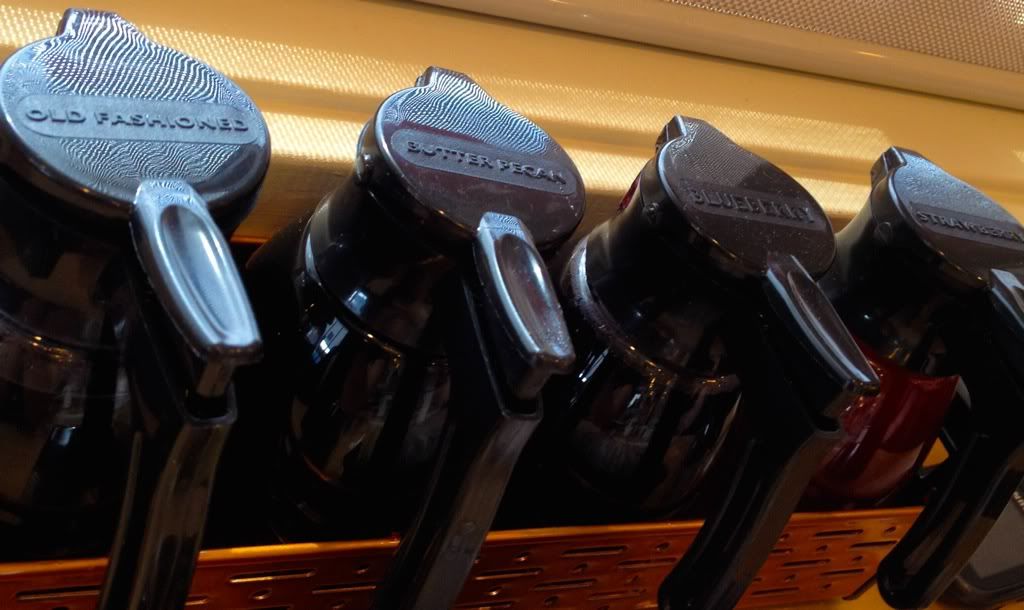 CINN-A-STACK
pancakes (4)
buttermilk pancakes layered with cinnamon roll filling, drizzled with rich cream cheese icing and topped with whipped topping
By itself would probably be way too sweet, but split 3 ways was a great idea.
Stuffed French Toast-
Cinnamon raisin French toast with a sweet creamcheese filling, with strawberry topping. My favourite of the 3 items we chose.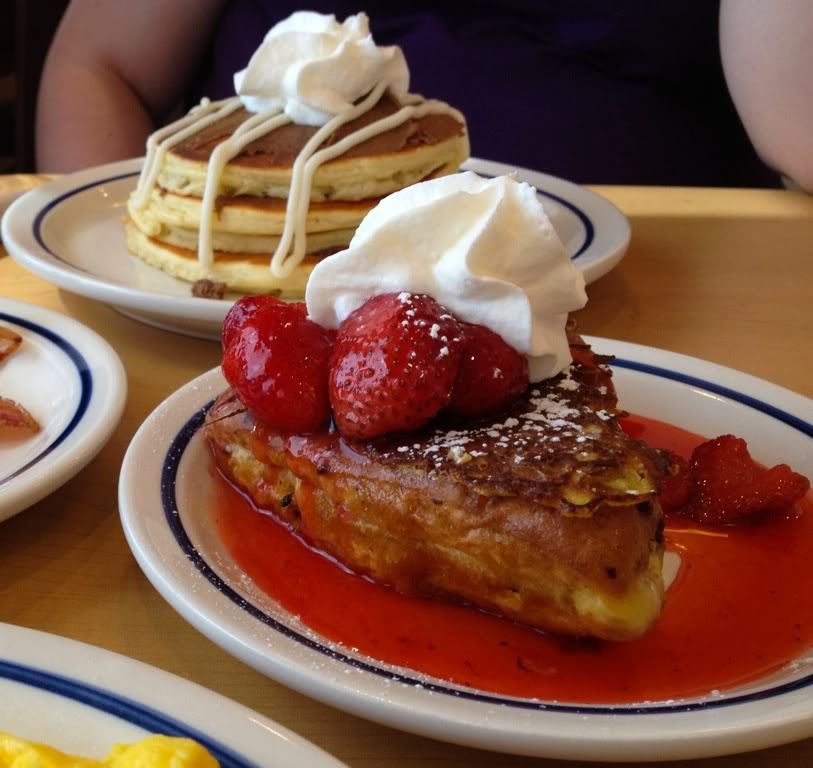 Bacon & Cheddar Stuffed Crepes
filled with scrambled egg topped with Cheddar cheese and sour cream. So it doesn't look like the pictures but it was normal, edible.
We ordered one combo which came with hashbrowns, eggs and bacon. Note the extra bacon (not very crisp). Combo items are pretty normal breakfast fare.