Jacqueline Suzanne's Bistro & Antiquities

Groupon deals are fab, no?
I think we're all using it up by April 17th expiry date. 3 course meal for $16. Score!
I've read a lot of negative reviews for this deal, food, service. I have to disagree/agree with my fellow bloggers. We went on a Monday night, early senior citizens dinner time. The place was very busy. We had seats upstairs (the low ceiling), Antiquities indeed. The chairs remind me of Sherlock Holmes study, but with wheels. There were a few portable fans around to help with circulation, it wasn't that warm but I saw another table request for the window to be open.
I went with my cousin and she said that the service here has been one of the best from her past dining experiences. I have to agree, we had a wonderful amiable server. Maybe other diners sat in the wrong section?
The groupon choices were slim, but again $16. The salads looked pretty standard so I went with the prime rib soup. Very peppery, hearty, delicious.
Of the entree's, I wasn't in the mood for fish, nor pasta, and decided on the prime rib instead of stuffed chicken. I'm happy with my choice. Medium rare was a little more rare, but was still pretty good.
Veggies are veggies, nothing exciting.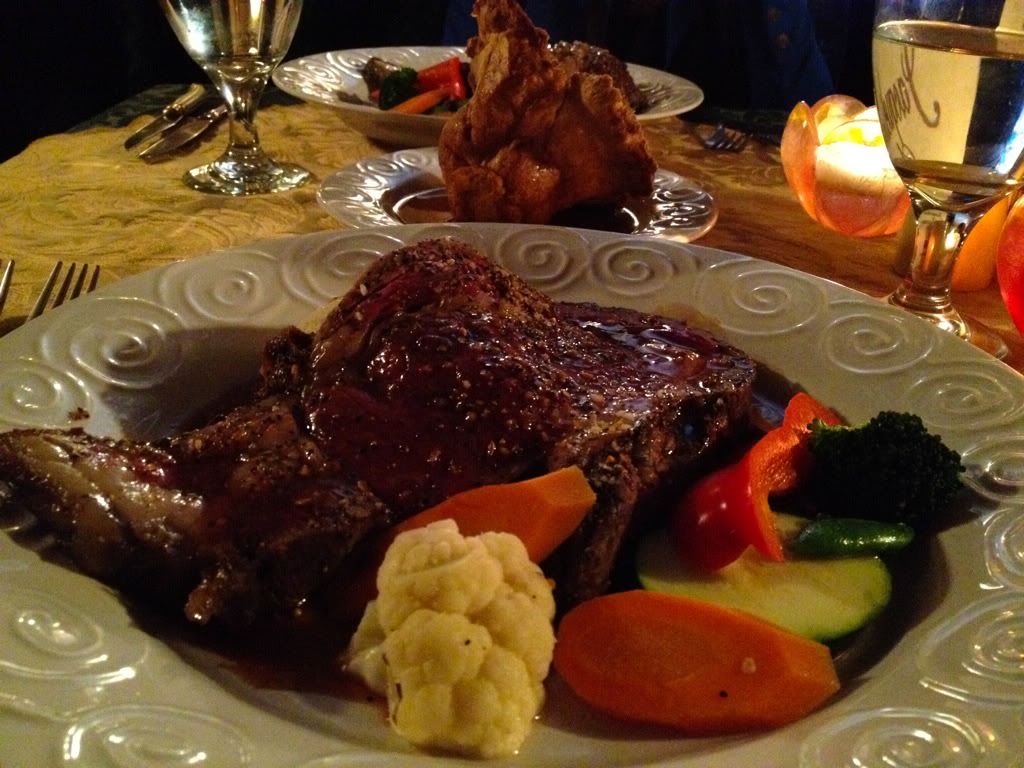 We were talked into 1 yorkshire pudding. It was alright, but with all that prime rib I could have done without it.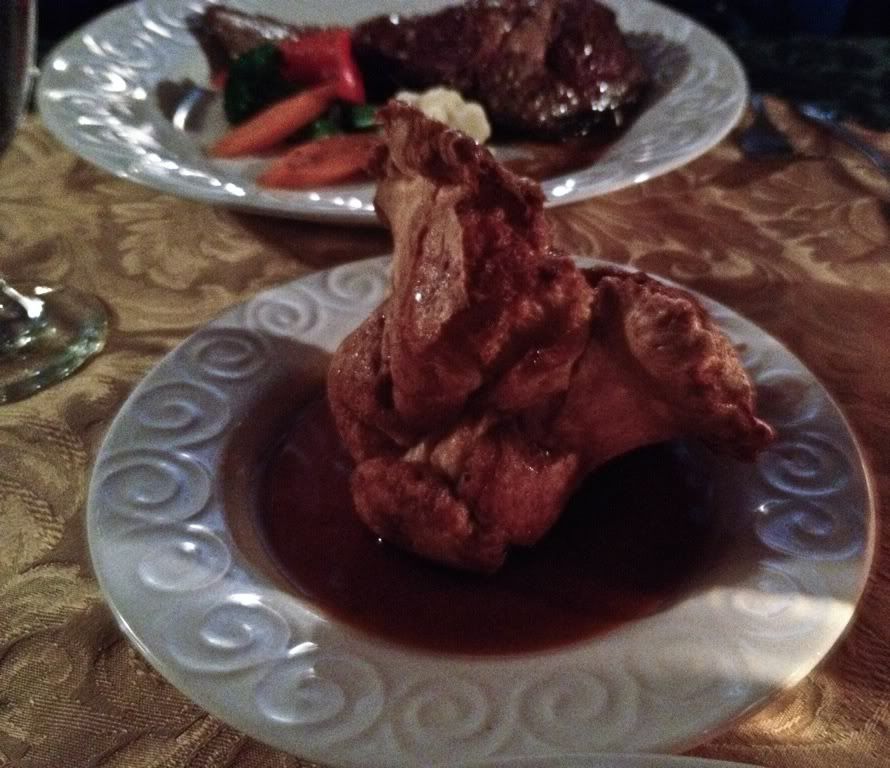 For dessert: Crème brûlée.
Apple crumble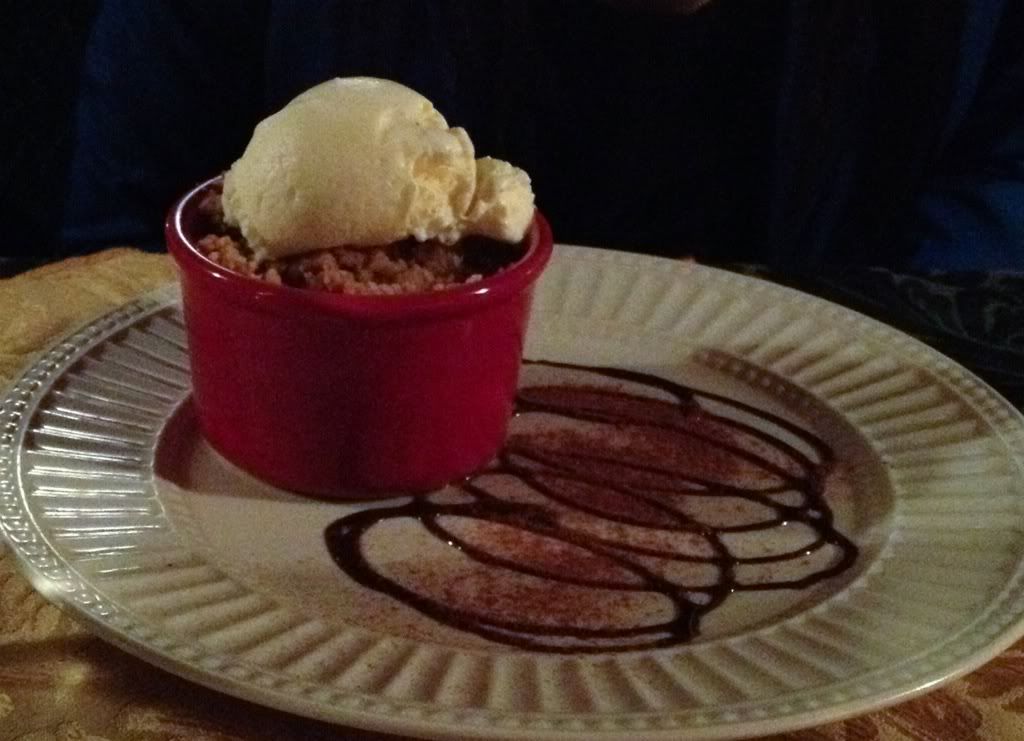 Our bill came up to $96 then -90 for the groupon.
I would probably not order the 3 course meal without a group deal. However, I am definitely coming back to try out regular menu items, minus the dessert.