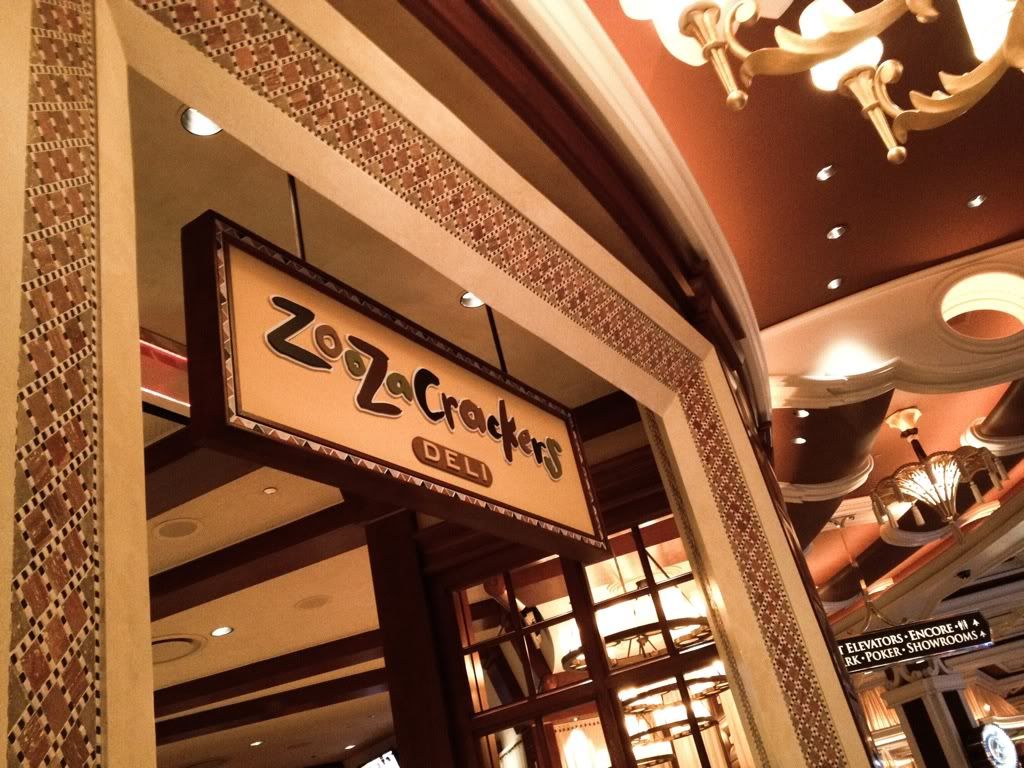 A nice casual place to eat at The Wynn. Casual yet quality food.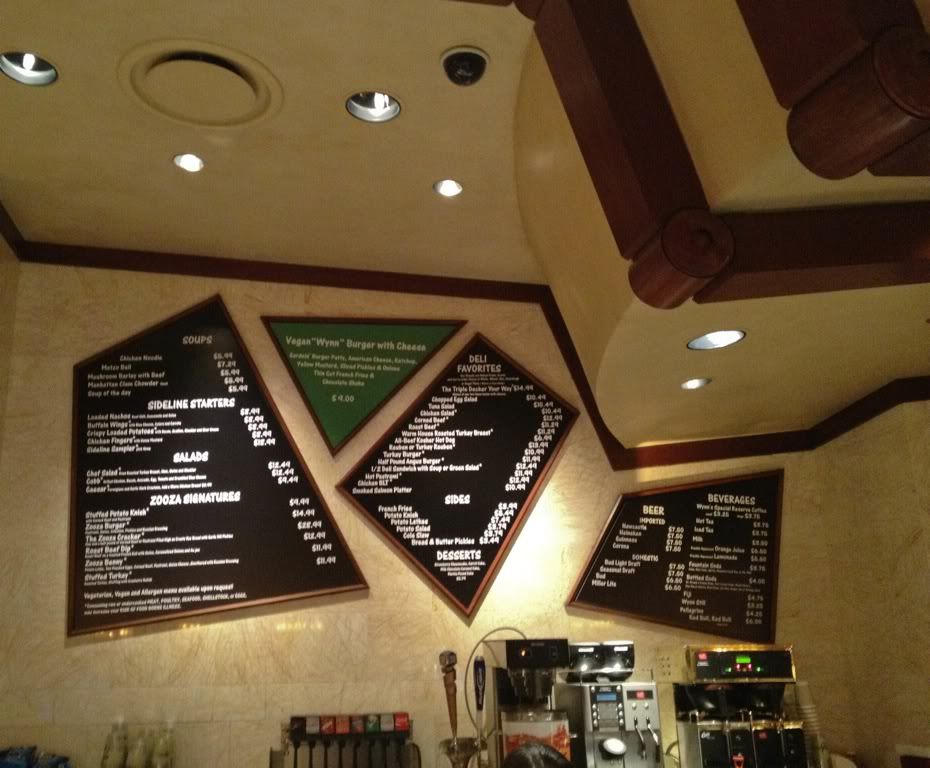 Passionfruit tinged unsweetened Iced tea. The number system, where they bring out your food is efficient and casual.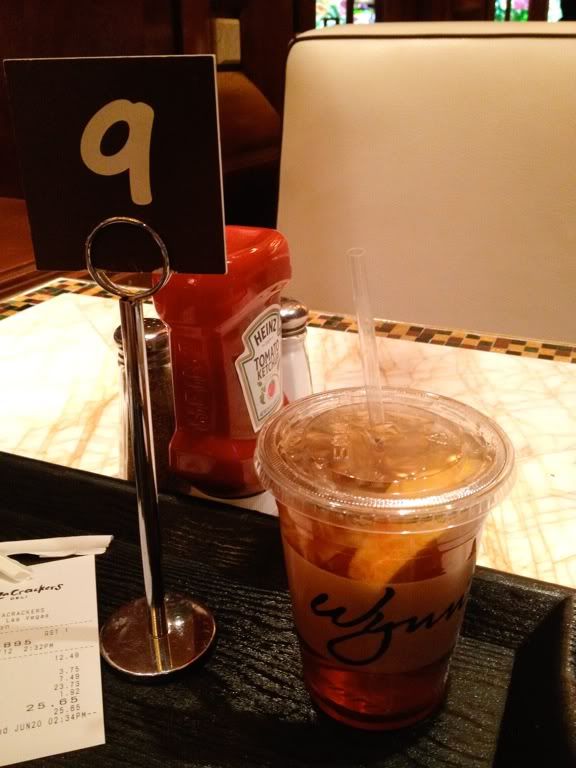 The Cobb salad. A giant vat of salad. Bacon, tomatoes, carrots, pepper jack cheese, hardboiled egg, chicken on a bed of lettuce and side of balsamic dressing.
Potato Latkes with sour cream and apple sauce. Wow. Made perfectly. Crispy on the outside, just delicious accompanied by the apple sauce.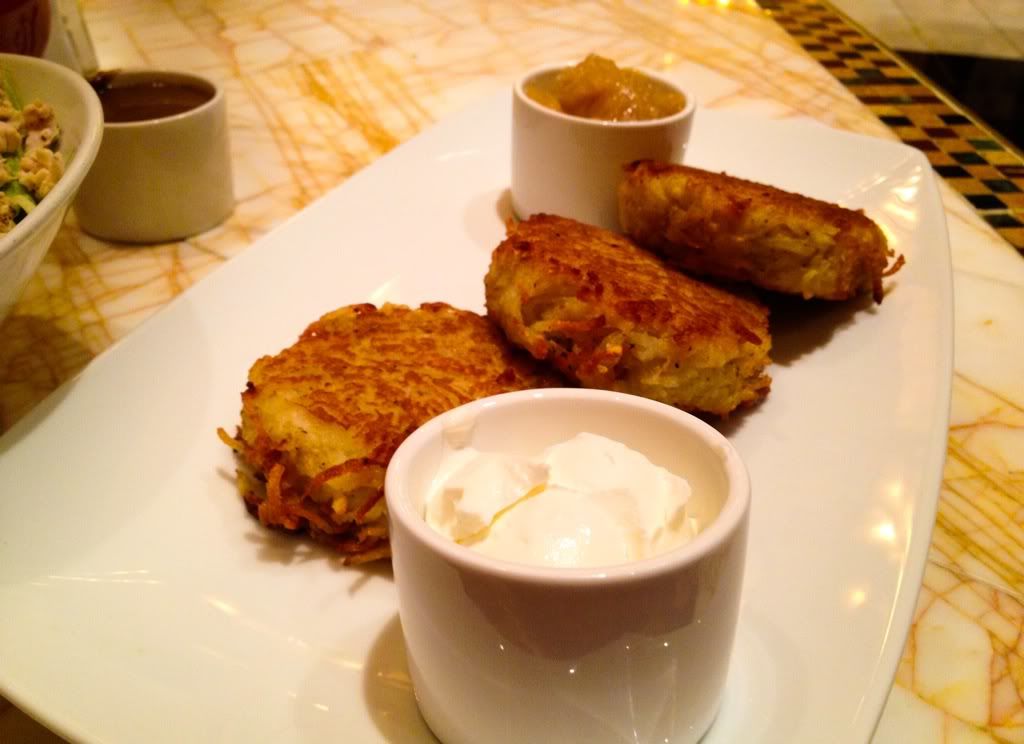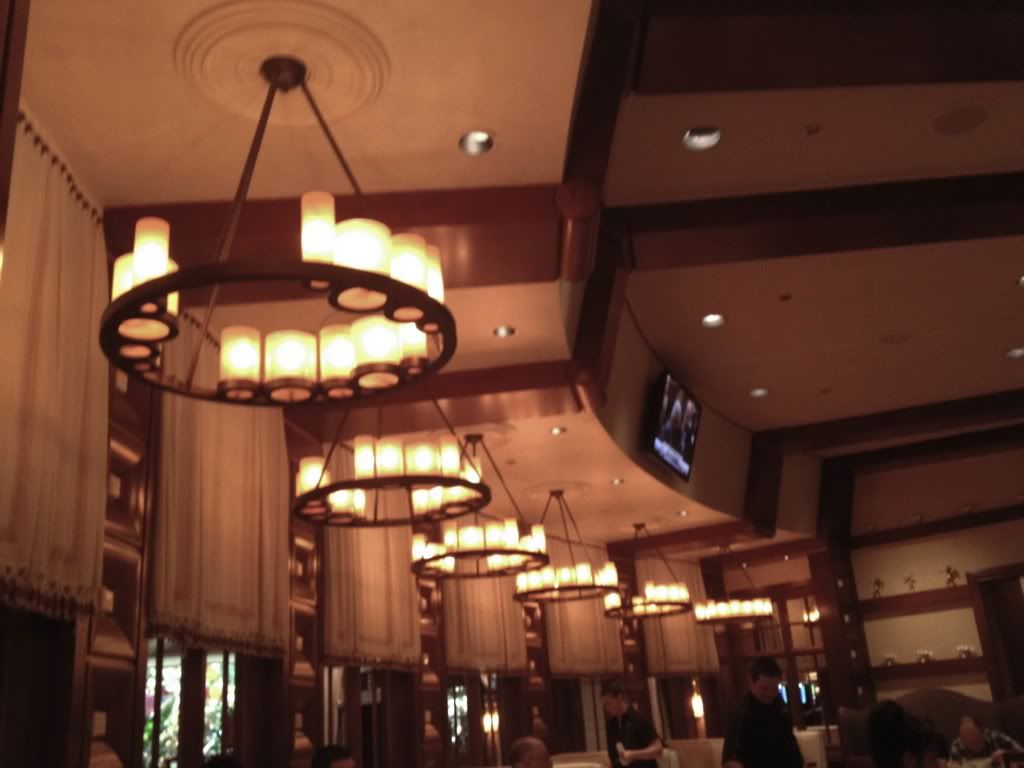 TV screens around to watch sports, or you know, the NHL awards that are happening about 2 minutes away...