Wow, Calgary has casual gourmet breakkie. I've been looking for places, so was I glad to visit OEB!
It's only a 2 page menu, but it's very extensive and everything looks delicious.
Before I get into the yumminess, I'd like to mention a few things. It is on the same street (Edmonton Trail) as Diner Deluxe, across the street from Pharmasave. Signage is a little dark, try not to drive past it like I did.
There is a Park plus lot next to the restaurant. Or, if you can find parking on the street there is 1 hour parking nearby.
This restaurant is Cash and Debit only, pay at the till. *If this changes please note in the comments.
The interior is pretty funky and bright. Love the chairs. It's a pretty small space, so getting there early is a good idea. We arrived around 9ish on a weekday and it was moderately busy, I can't imagine what it looks like on the weekend.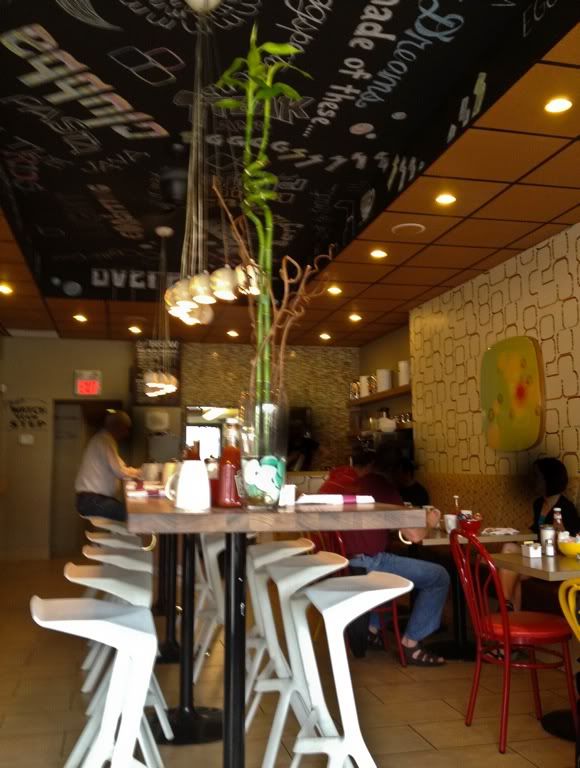 French toast trifle: Lemon curd, strawberries, blueberries, pistachios & torched Swiss Meringue
Perfect meringue, no eggy taste, sweet and kept its shape. I pretty much decided on getting this after reading 'lemon curd'. Not disappointed at all. Very very fast efficient service!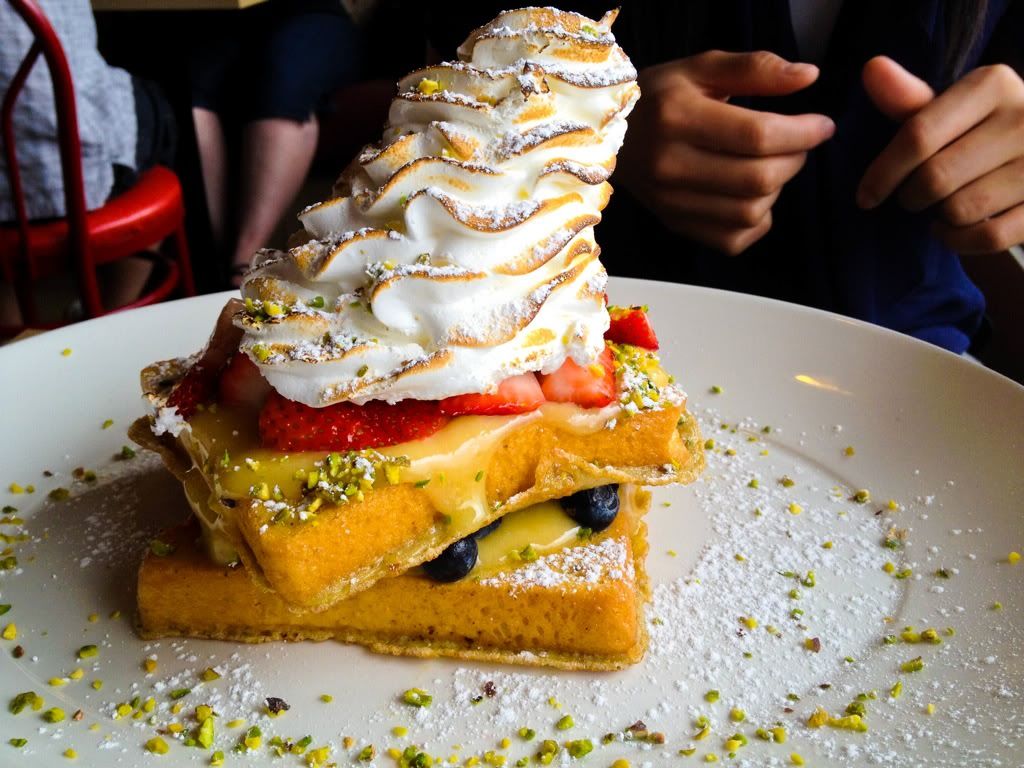 The Original Soul in a bowl: Two poached eggs, herb potatoes, cheese curds, bacon lardons and hollandaise sauce. Served in a Chinese style take out box. This truly is soul food, it just makes you feel good.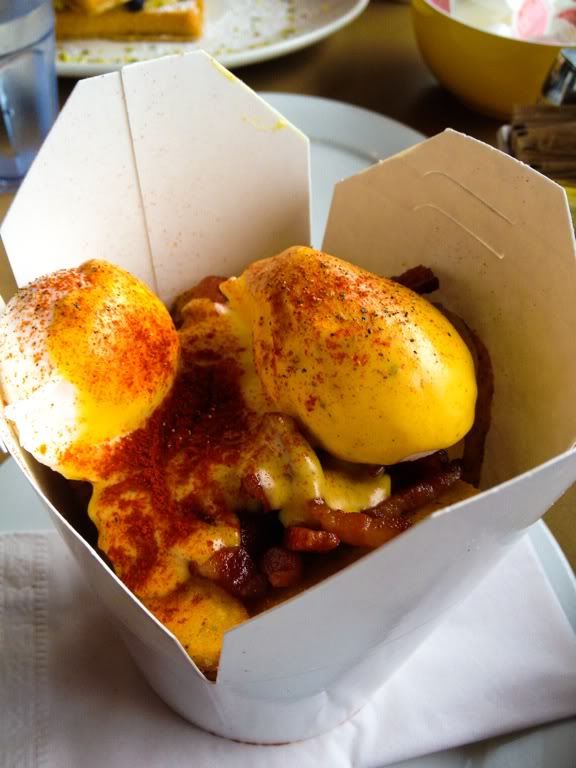 *UPDATE October 2012*
Today's special... The Gold Digga. Basically the same as Soul in the bowl except Pork belly instead of bacon and truffles (unseen) underneath. Love the truffles.
Breakfast in Tuscany: smoked prosciutto on top of two poached eggs, sun dried cherry tomatoes on stone baked rye with herb potatoes and some fruit (pineapple rings, dragon fruit, orange, strawberry and grapes)
Not a hugely adventurous dish, but if you like smoked prosciutto, this is the dish for yo.