Formerly known as Butler's Blue Bird Cafe. A local landmark, the cafe has been serving customers since 1928. It is famous for its fish and chips.
On the front of the menu is a little history:
At first the cafe had a pool hall located upstairs as well as the restaurant. In later years the pool hall was moved downstairs where the barber shop was also located. In the winter months of the 30's the area which is now the chip shop was used as a dance hall. They also used this space for live traveling stage shows.
In the following years there were many changes at the beach. The cafe, as you can see has stayed relatively the same, serving hot, great tasting meals throughout the summer months.
The specialty of fish and chips has been the original recipe since 1928.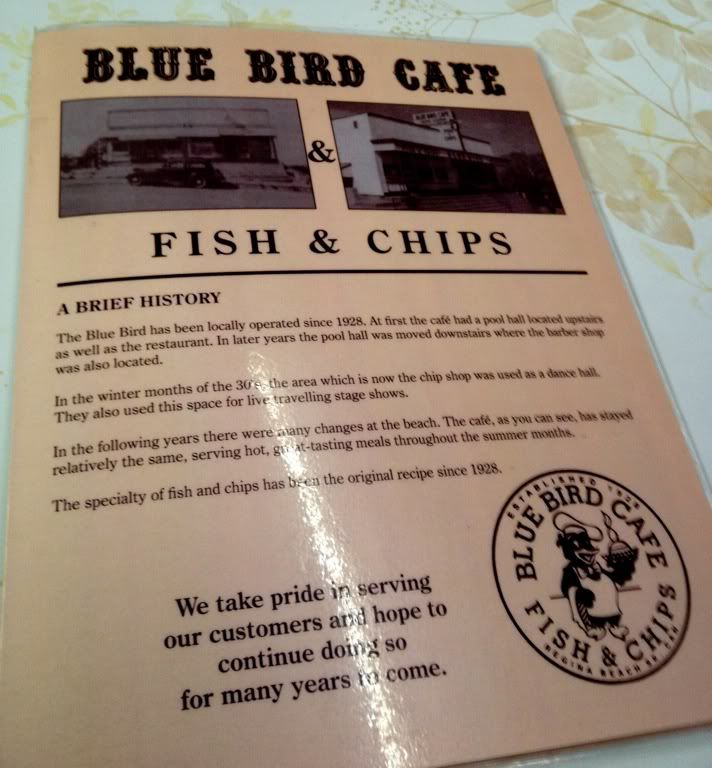 Rustic feel. I love this place. Reminds me of the Whistlestop cafe but beach town hangout.
One side is the restaurant the other side has a window to order take out.
Def not wheel chair accessible.
Within walking distance to the lake.
The full order of Fish & Chips. There is a lot of breading, but it's pretty good. The fish itself was great, no leathery taste like what some people have said. Small serving of coleslaw and the fries were pretty good.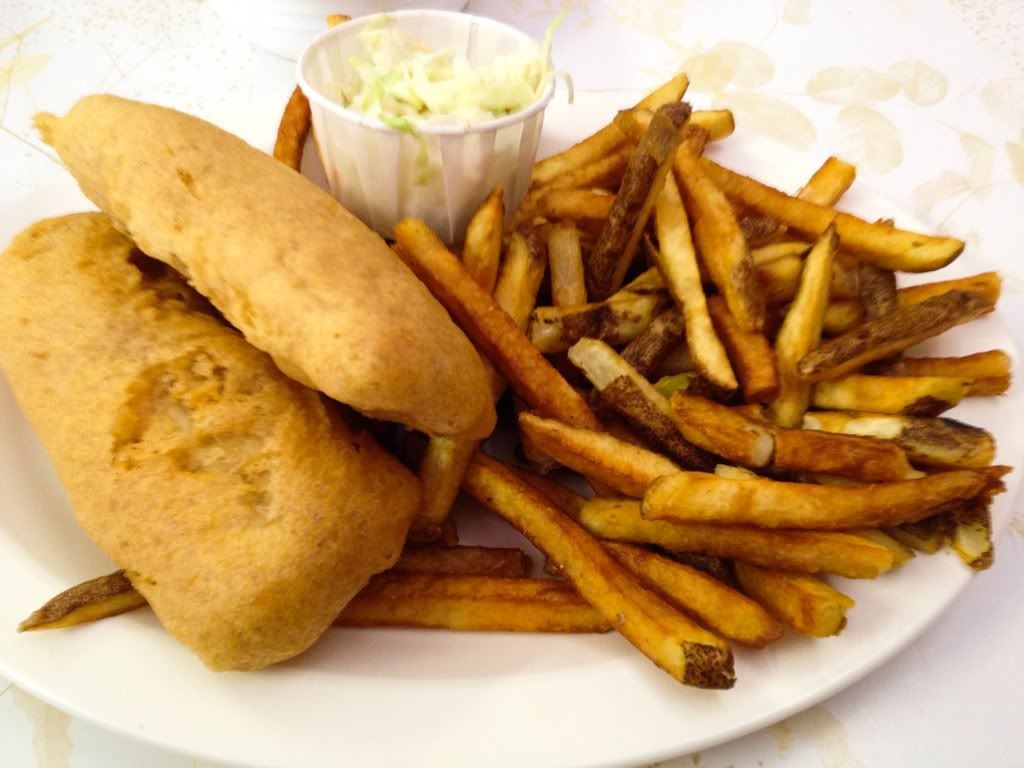 Beef barley soup, and Kraft brand tartar sauce. The soup and dessert (choco pudding) come with the full order of Fish & Chips.