Note that the website has a more extensive menu that is available during the weekends.
I really wanted to get waffles, but it was a weekday.
I didn't get any fancy caramel apples, but they look amazing.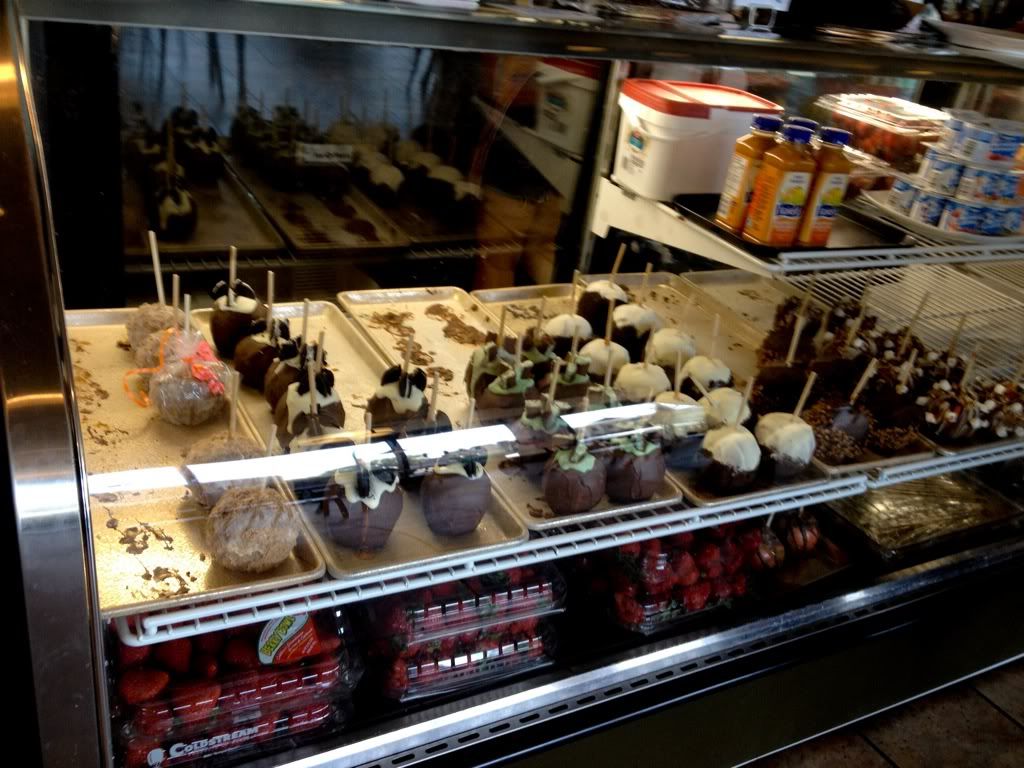 My iced caramel macchiato, finally a place that does it right (next to Sbux)! The 7 of hearts is our order card. They will shout out your card.
Banana bread french toast with meringue.
Such a simple wonderful idea! There must have been an entire loaf of banana bread here. Delicious but heavy.
I think this is the Buffalo Benny Wrap: Scrambled eggs, ham, green onion, tomatoes (spiked with red hot) and hash wrapped with hollandaise.