Very popular with a signature of ' kiss kiss the Dolls', clever, clever food truck.
Follow their twitter/fb feed or website to find out where they will be truckin' it.
I especially LOVE how the menu is named after some famous Dolls!
For those looking for Gluten free, this is relatively gluten free fry truck! The fries, sausage and sauces are gluten-free but some ingredients may have been manufactured in a plant where gluten is present.
I honestly can't taste the difference between one with or without. Check out their sizes, very clever. I'm waiting for them to name one
Katharine
(Hepburn), that one should definitely have some moxie!
I've read some of the negative feedback on urbanspoon, and I think people need to realize THESE ARE GLUTEN FREE FRIES! I'll follow this truck again, so much to try!
Sad face at the Sold Out sign. The IVY would have been fabulous to try out.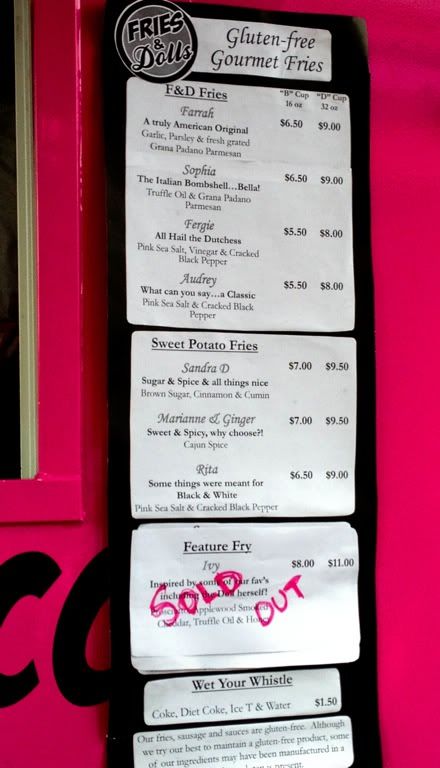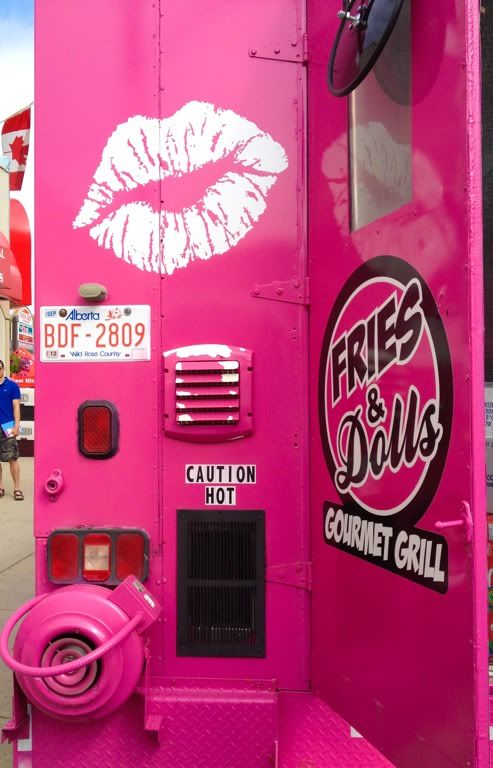 Sophia The Italian Bombshell: Truffle Oil & Grana padano Parmesan. As soon as I saw the word Truffle, I was sold. I thought it was a bit light on the truffle oil as I couldn't really detect much Truffle scent. But overall not bad. I'd probably order something different next time. The chipolte mayo and ketchup definitely helped (not pictured)
Sorry Sophia Loren, just like the actress, I think she's okay only.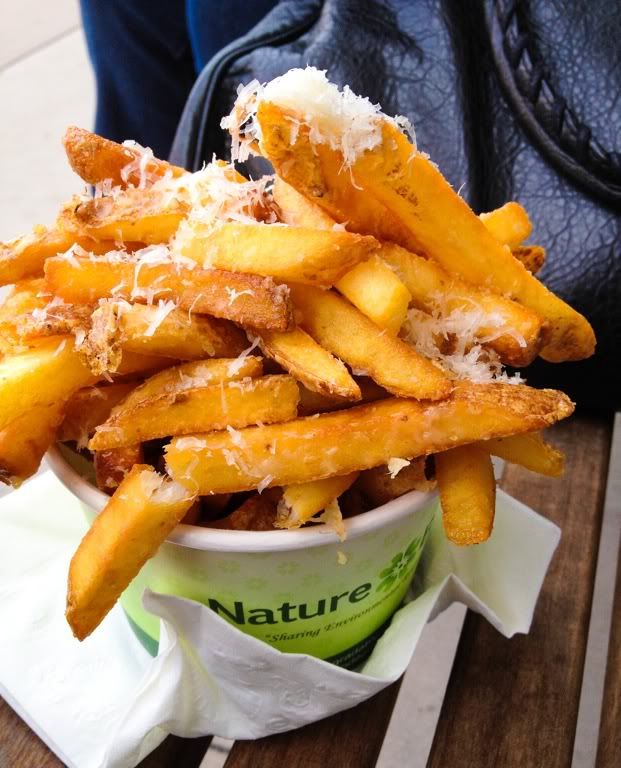 Marianne & Ginger: Sweet & Spicy, cajun spice.
I never watched Gilligan's Island, but this is a nice reference to a very decent sweet potato fries dish.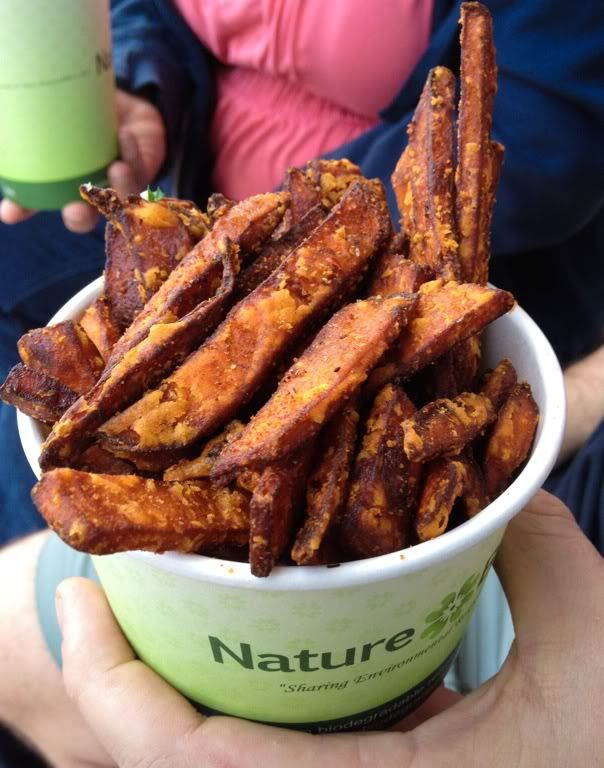 Farrah, a truly American Original. Garlic, parsley & fresh grated grana padano Parmesan. Of the 3, I think my friend got the best one. How can one go wrong with an original Charlie's Angel?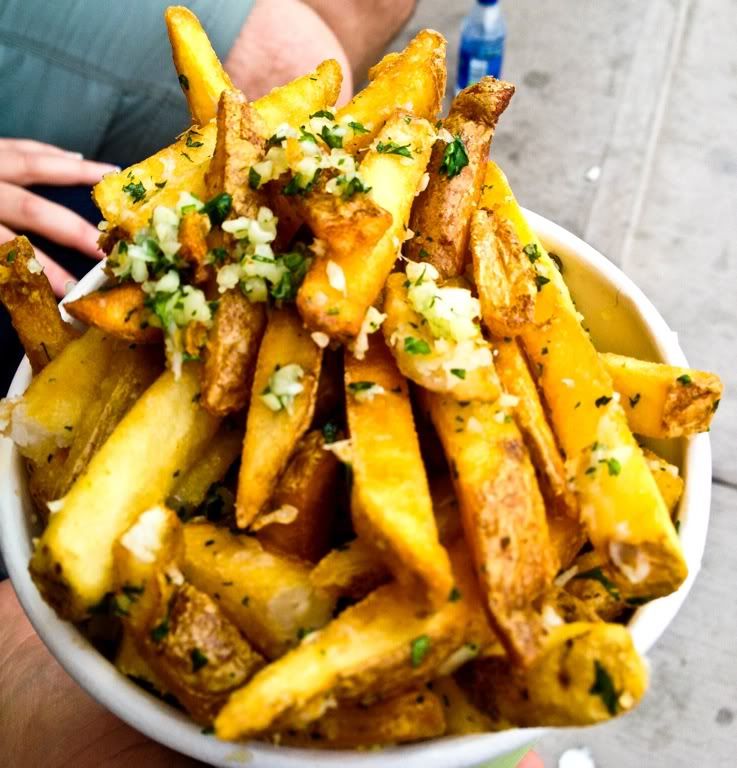 You can't really tell, but the Farrah is in a 'D' cup. The previous two are in 'B' cups. Sorry there are no A or C's available.
Parked outside of Casablanca Video in Marda Loop during Marda Gras.