A local ice cream shop. Your basic order and pick up at the window. CASH ONLY!
This just reminds me of a 50s movie. But this is pretty authentic retro. FYI it is located in a sketchy part of town from what I am told.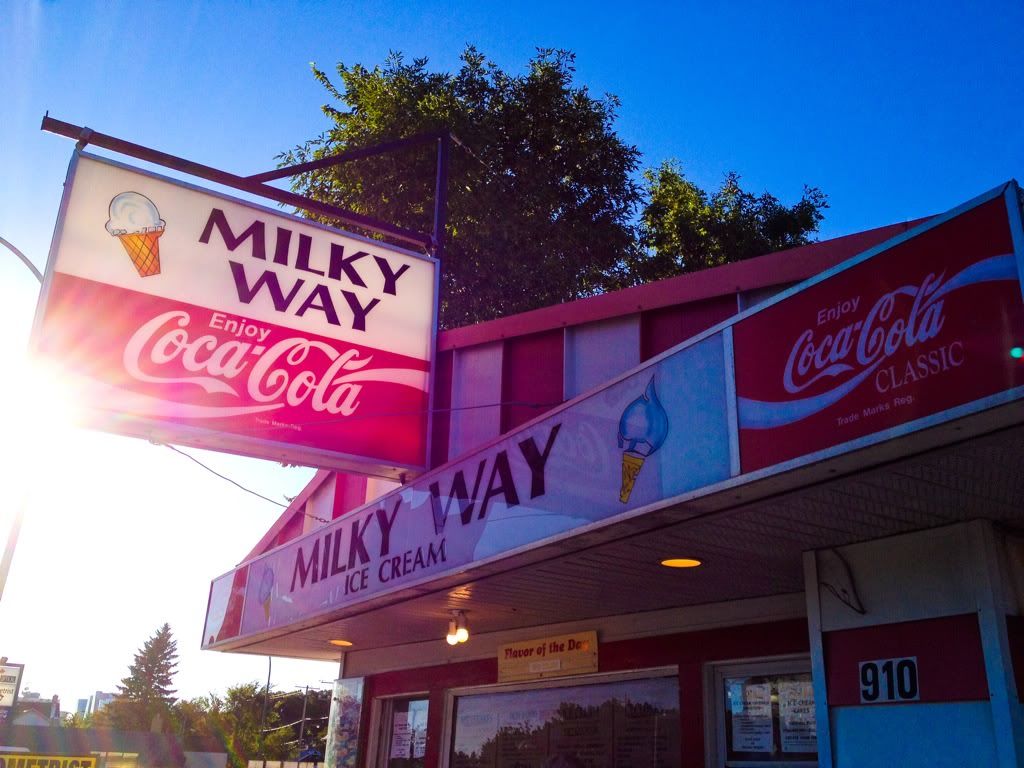 I enjoy soft serve ice cream in a dish. Only thing they don't do is have it chocolate dipped (that's reserved for cones)
So good on a summer's day.